Two dead, five injured and suspect arrested after fatal Halloween stabbing in Quebec – ABC News
Police in the Canadian city of Quebec say a man who killed two people and wounded five others while wearing medieval clothing and wielding a sword picked his victims…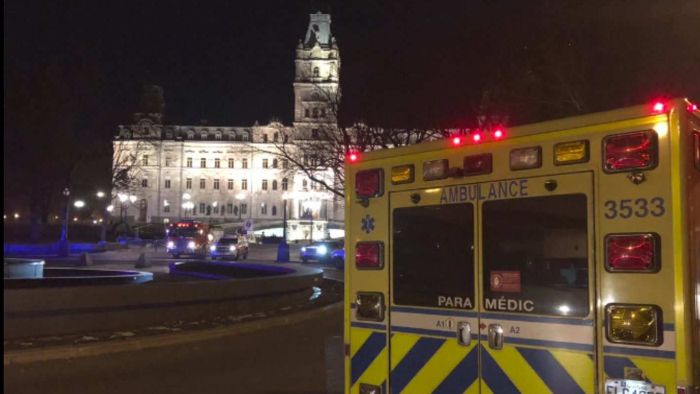 Two people were killed and five wounded after being stabbed by a man dressed in medieval clothes and wielding a sword in Canada's Quebec city, police said.
Police said the suspect had come prepared to inflict as much damage as possible.
The incident began on Halloween, inside the city's famed walled centre.
The five injured victims were taken to hospital.
Police arrested a 24-year-old man from Montreal early on Sunday morning (local time), Quebec Police Chief Robert Pigeon said at a news conference.
…
Click here to view the original article.