Nvidia's RTX 3070 Graphics Card Launch Was Another Letdown – PCMag AU
Unfortunately, the product's launch wasn't much different from the RTX 3080 and 3090 releases, leaving many consumers empty-handed and frustrated.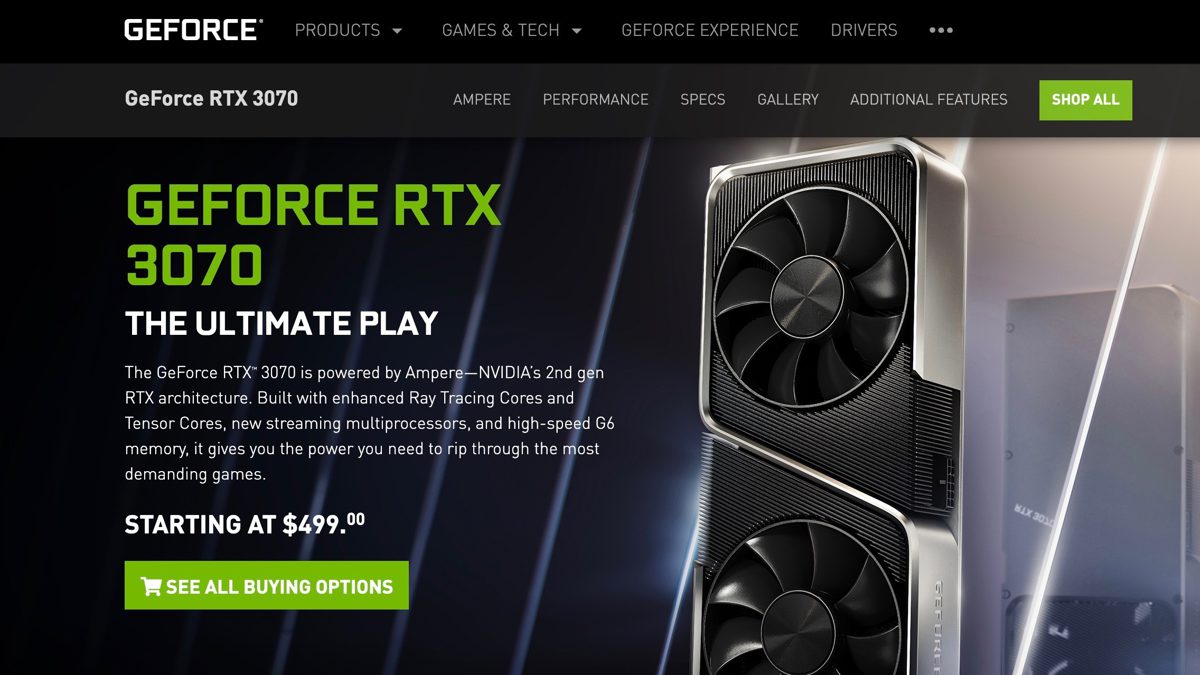 (Credit: Nvidia)
Well, that was a terrible experience. 
Nvidias RTX 3070 went on sale this morning at 6 a.m. PST, but the card immediately went out of stock across major retailers, leaving consumersincluding usannoyed, but not surprised. 
The outcome is a repeat of the RTX 3080 and 3090 launches; both products sold out on day one almost instantaneously, sparking customer outrage. To try and break the cycle, Nvidia decided to delay the RTX 3070s release by two weeks in the hopes it could build up…
Click here to view the original article.