The 'ugly sandal' phenomenon proves fashion's cyclical nature – ABC News
The pop cultural appeal of once-unfashionable kinds of shoes demonstrates the cyclical, subversive nature of fashion.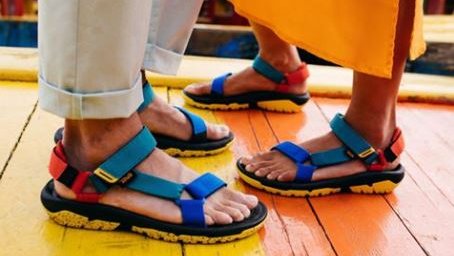 A decade or so ago, Crocs were a punchline.
The domed-shaped foam clogs became a kind of stereotypical fashion no-no, a shoe W Magazine noted is usually reserved for "gardeners, nurses, Mario Batali, and families vacationing at Disney World".
Time Magazine named them on a list of the 50 worst inventions. A Facebook group from 2009 called I Don't Care How Comfortable Crocs Are, You Look Like A Dumbass has more than 1 million followers.
But the fortunes of Crocs have reversed.
Now, the brand f…
Click here to view the original article.