Heather Cramer, 41, shares unusual breast cancer sign as she battles Stage 4 diagnosis – 7NEWS.com.au
Cancer doesn't always show up as a lump. If you spot this symptom, see your doctor straight away.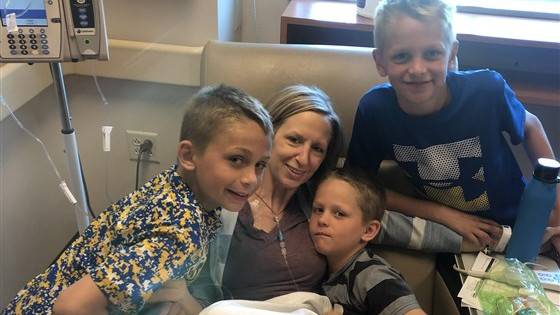 After having breast cancer at 34 and undergoing treatment, Heather Cramer learned she was cancer-free.
She dedicated herself to exercising regularly and eating healthy so she could enjoy life.
But last year, she learned she had breast cancer again.
This time it was triple negative, an aggressive form of cancer, and it had spread throughout her body, meaning it was metastatic.
Its scary, the 41-year-old from Maria Stein, Ohio, told TODAY.
Its a tough road. I know theyre trying to say breast …
Click here to view the original article.