Australian dollar falls as RBA boss hints at rate cuts, ASX rises despite global COVID worries – ABC News
Australian shares rise despite a spike in COVID-19 infections dampening global investor sentiment, while the Australian dollar falls on the prospect of a likely…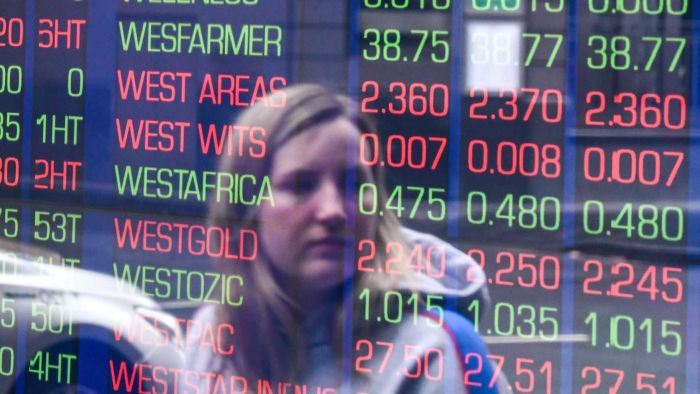 Australian shares have rebounded from yesterday's losses, despite spike in COVID-19 infections dampening the mood of global investors overnight.
Key points:
The RBA is likely (70pc) to cut interest rates in November, analysts say
The ASX hit a seven-month high, earlier this week
Surging COVID infections and delayed US stimulus are affecting global market sentiment
The benchmark ASX 200 closed half a per cent, or 31 points, higher at 6,210 points.
The broader…
Click here to view the original article.