Coronavirus Australia live news: No Australian is on a ventilator because of a COVID infection, says Health Minister – ABC News
Some coronavirus testing sites in Shepparton have hit full capacity, with people who have been waiting in line for hours told to try again tomorrow.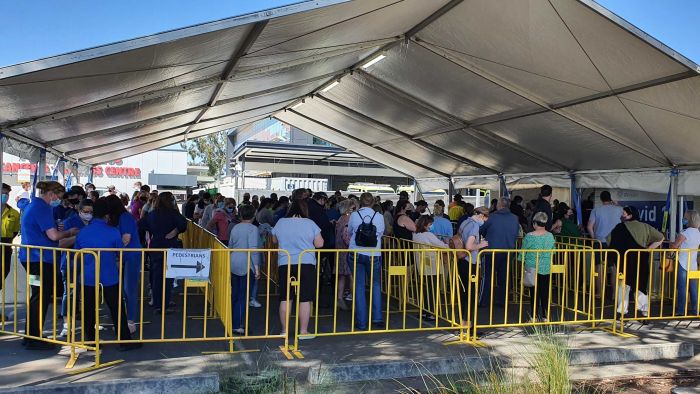 "We could consider removing quarantine requirements for states that have no community spread that would be dependent on our confidence in the border arrangements with those states," Dr Robertson said.
"If we are confident of the border arrangements, confident of the epidemiology, we're mindful of our susceptibility, then I think we can continue to look at whether there are other options for the borders.
"There are a number of states now, including Queensland, that have moved to 28 days now or …
Click here to view the original article.