Curtin University building collapse leaves 23-year-old dead and two others injured – 7NEWS.com.au
The young man fell more than 20 metres, while two other workers also plummeted when a glass ceiling collapsed at the site in Perth.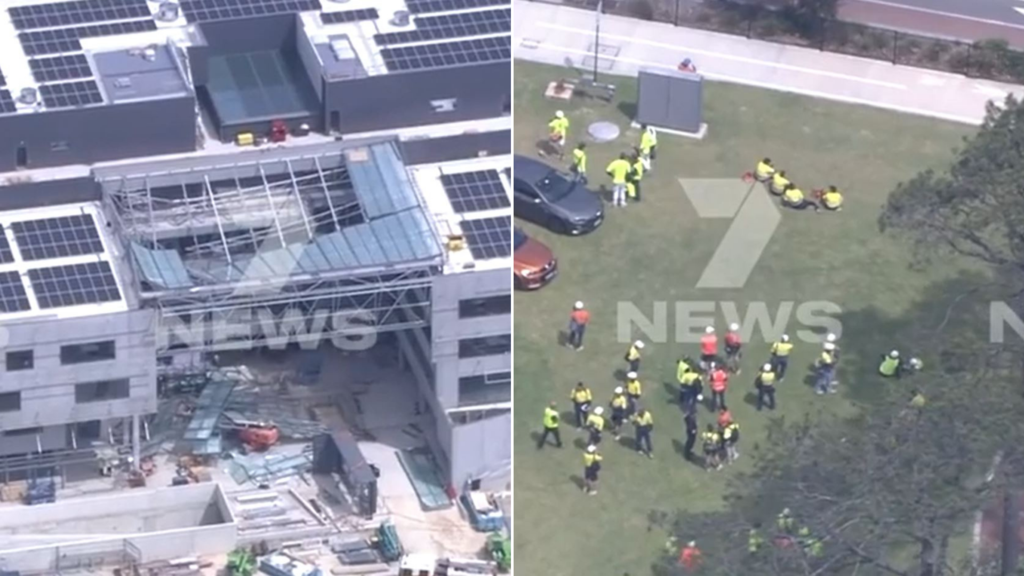 A 23-year-old man has plummeted more than 20 metres to his death after the glass ceiling on a Curtin University construction site collapsed on Tuesday afternoon.
About 100 workers were evacuated from the Bentley campus site after the young apprentice died at the scene.
Find out the latest in the video above
The apprentice, and two other workers in their 20s, fell from the School of Design and the Built Environment building at approximately 12.30pm.
Its understood a metal structure supporting…
Click here to view the original article.