Supplier Insider – Coolon LED Lighting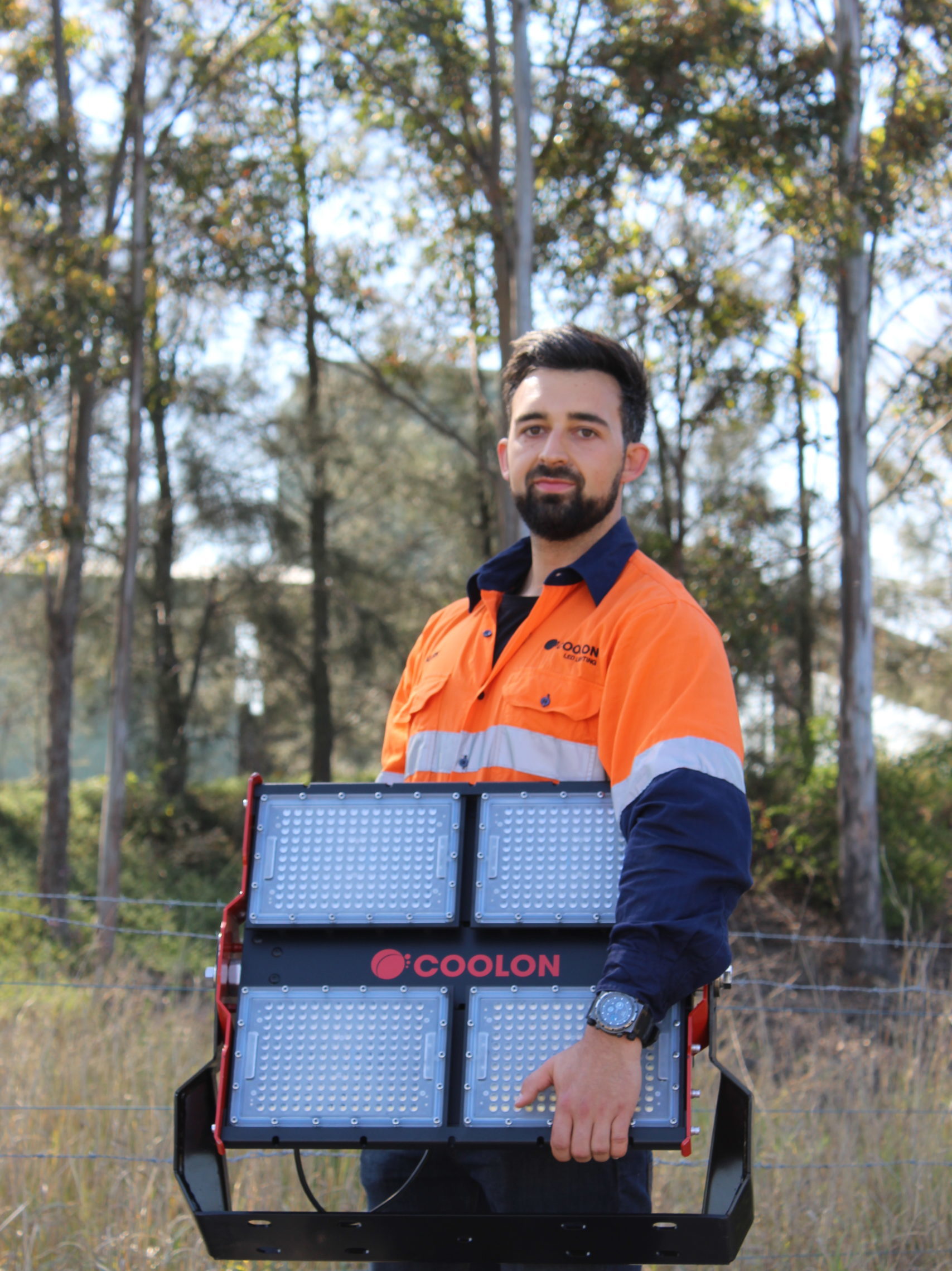 Who are you and what do you do?
My name is Mark Kisza and I look after New South Wales as a part of Coolon LED Lighting Team. With years of experience in lighting, I provide value to clients through my thorough approach considering all factors in any given project.
Where did you start and how did you end up where you are now?
Whilst building my knowledge on business through my university degree I was working in the lighting industry where I identified my passion for lighting. Upon finishing my degree, I was lucky enough to land a job in the best lighting company in the industry.
Describe a typical day at 'The office'.
My office is every mine site all over NSW, so no workday is ever the same! Also, assessing lighting works best in the darkness, so it's more of a typical night at work. It's a mix of travelling to various industrial sites from gold to coal mines and meeting great people who work there. If I'm not on site – I'm behind my desk preparing individual lighting designs to find the best solutions for the application.
What's the best thing about your business?
Me! Kidding. It's being able to make a difference. After over 30 years of experience, hundreds of visited industrial sites and thousands of fittings working successfully in the field, we can really see the difference Coolon lighting makes. It improves the safety, efficiency, and performance of any site. We always build with the customer in mind, whether it is reducing downtime, saving money, or improving safety. This is one of the main reasons we are a preferred supplier to many industrial sites in NSW and nation-wide.
What is the big news in your part of the mining industry right now?
We are working on a state-of-the-art smart lighting system, which will be a ground-breaking technology that redefines the qualities of industrial lighting.
What is the biggest opportunity for your business right now?
We've been exporting internationally for a while, but the scale of international orders is rapidly expanding, especially to Europe, Asia and South America. We are excited to show the world what we Aussies have to offer!
What are the biggest challenges facing your business?
Covid-19 has limited our site visits, but we managed to adapt and keep delivering the outstanding quality our clients have come to expect. It's been a privilege to be able to support the Australian mining industry through these anxious times.
How long have you been doing business and business in the Valley?
Coolon has been working with Australian mining for over 30 years, 25 of them in the Valley. After all this time spent on constant site visits and talking to you, we've come to understand the industry like no one else and engineer our luminaires for your tailored needs and wants.
Community or other causes close to its heart and values?
Lighting pollution has been a large talking point in the Hunter Valley with neighbouring communities being close to mine sites. So we meticulously plan the lighting designs to be the best of both worlds: give the best light levels to the site and minimize the lighting pollution!
How big is the crew in the Hunter Valley?
I am the key point of contact in the Hunter Valley, supported by an innovative team at head office with over 100 employees ready to assist.
What's the best thing about your job?
Travelling all over NSW and getting to know amazing people I would have never otherwise met. My role allows me to educate colleagues, engineers and end-users to improve their understanding of the importance of high-quality lighting. It is inspiring to work for a company who stayed true to their original direction despite opportunities to move manufacturing out of Australia.
The worst thing?
Driving for 5 hours one-way only to learn the visit has been postponed.
What's a funny story about work that you can tell?
Adapting to the circumstances of COVID has been interesting… for both myself and my Labrador Bruno. With video meetings becoming a regular occurrence I often find Bruno is attempting to introduce himself as an unannounced special guest whilst I am halfway through convincing clients I am a highly trusted lighting expert. I am not sure if recent projects won are a result of my skills or Bruno's special appearance, but I am pleased to announce we are now a package deal.
Anything else you want to say?
We are a proud Australian Manufacturer. Every single luminaire is engineered and manufactured in Australia and in times like these it is crucial to support Australian jobs and economy where possible.