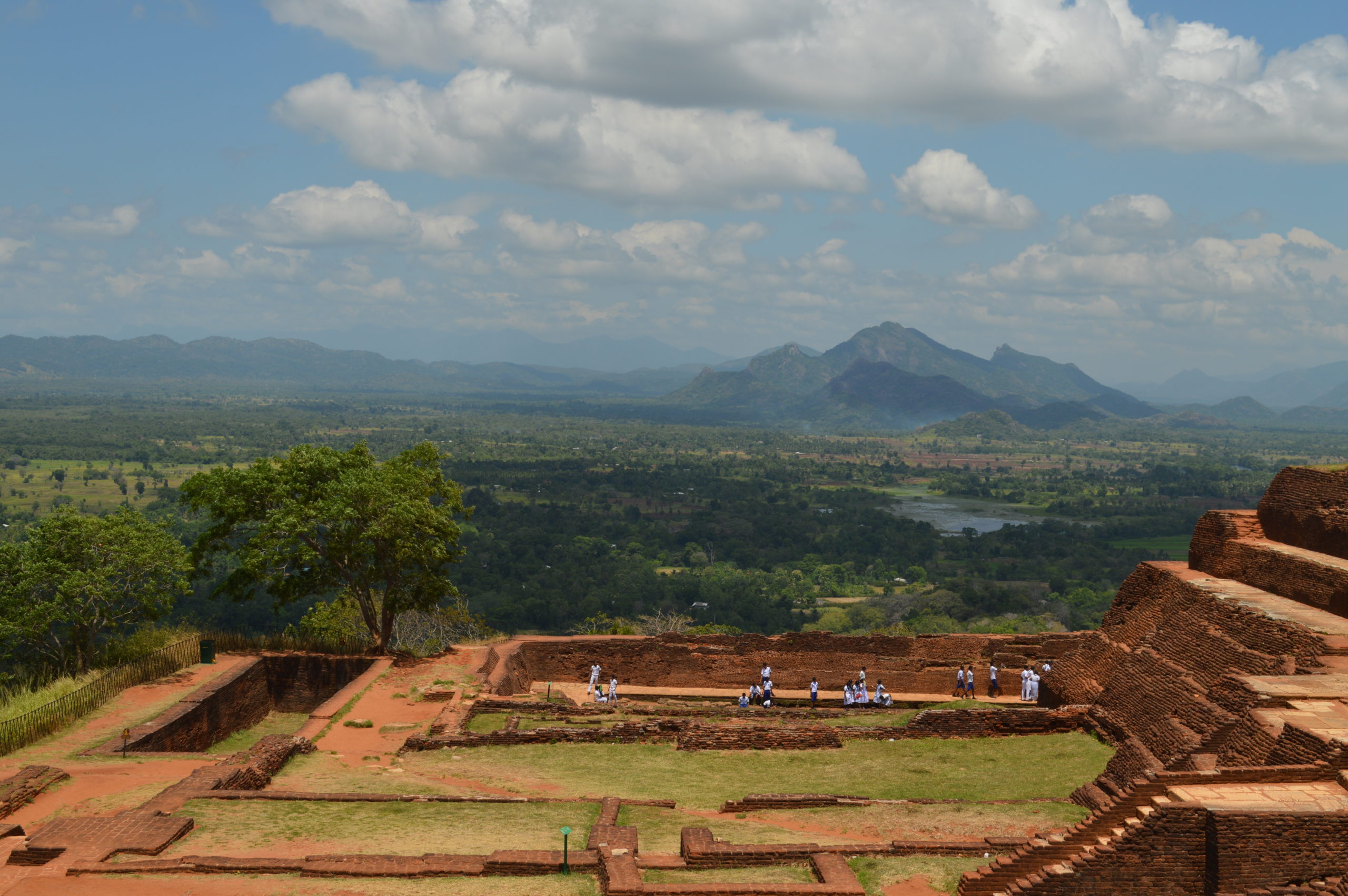 Though we are all still stuck within our borders, it's never too early to start dreaming about a holiday. This month we bring you a place that is probably not on your bucket list. Until you read this.
I've driven in crazy traffic in many countries but our first morning in Sri Lanka made me glad we had taken the easy option and arranged for a driver and van to take us from the airport to the historic north of the country, home to ancient kingdoms and some of the world's holiest Buddhist sites. Our driver Rohan had the world's calmest temperament, which was needed to cope with the constant squeeze of traffic into our lane, swarming motorbikes and the odd elephant crossing the road.
Our first stop was the 2,400 year old city of Anuradhapura, the location of many beautiful and significant Buddhist stupas and the Jaya Sri Maha Bodhi, a sacred fig tree planted in 288 BC which is reputed to be from a branch of the historical Sri Maha Bodhi in India under which the Buddha attained Enlightenment, and the oldest living tree in the world with a known planting date.
Following beautiful Anuradhapura, we travelled to the Dambulla Cave Temple complex which contains around 160 statues of Buddha, Hindu gods, and Sri Lankan kings, and from there we visited Sigiriya, site of a 1500-year-old fortress on top of a rocky outcrop that dominates the landscape. Climbing the steps to the top and seeing the stunning views was a major highlight.
Breaking up the historic part of our holiday, we took an open jeep tour through Minneriya National Park to see dozens of elephants, water buffaloes, and monkeys along with many birds before discovering the fantastic ruins and temples of the enormous 1,000 year old city of Polonnaruwa.
After three amazing days of exploring the amazing historic northern cities, we felt we deserved a couple of days lazing by the beach with cocktails in hand so we headed to the east coast village of Pasikudah, whose beautiful beach is seeing a growing number of 5 star resorts at very reasonable prices.
Our next stop was down the coast to pretty Arugam Bay, a famous surf town which was filled with an incongruous mixture of young European surfer backpackers in bikinis or shorts drinking beers and conservative Muslims fasting through Ramadan.
From here we left the coast to head up to Ella, a bustling tourist hill-town renowned for hiking trails such as Little Adam's Peak and local teas or juices, and home to one of the friendliest B&B's we have ever stayed in. Ella is also the starting point of the famous Ella-Kandy train, the country's most scenic train route which heads through picturesque tea plantations and waterfalls to Sri Lanka's second biggest city Kandy, our last stop before home.
Sri Lanka is one of the best holidays we've ever had, with a mesmerising diversity of cultures, history, landscapes, and extraordinarily friendly people and I can't recommend it enough for your first international trip once the borders open. Our 3yo ginger daughter was like the second coming of the Buddha, with hundreds of requests for selfies from locals obsessed with her hair.
It was fascinating to the see the changes in religion, language and culture as we travelled throughout different parts of the country, as the country is predominantly Catholic in the west, Buddhist in the north, Muslim in the south east, and Hindu in the south. Because of this, if you are visiting it is important to remember some of the rules around religious sites, such as not taking photos with or turning your back on statues of the Buddha and wearing appropriate clothing in temples and mosques, but that is a small price to pay for visiting such a beautiful and unique island.