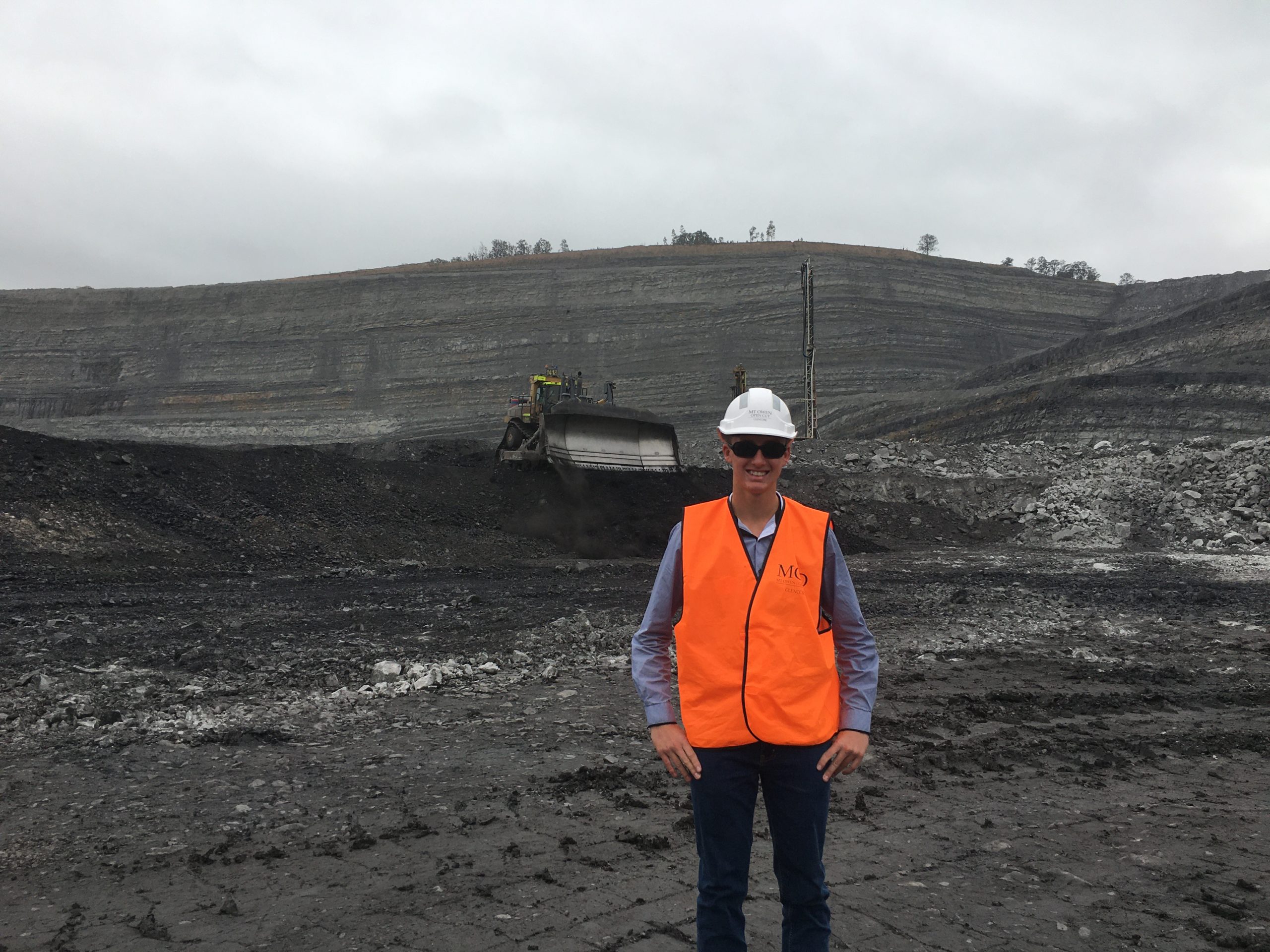 Hunter Valley mines provide onsite work placement opportunities to local students, as part of an initiative to highlight pathways for local youth and promote a future in our industry.
Mines and organisations around the Hunter have committed to supporting young people through a number of programs and school to work initiatives. Most recently, Bengalla Mining Company and Glencore welcomed Hunter Valley students on to the mine site as part of work placement.
Bengalla joined forces with Youth Express to facilitate the work placement, enabling Muswellbrook High School Students Aidan Butchard and Justin Ryan to receive 35 hours of practical on the job experience in Elecro-technology as part of their HSC studies at Muswellbrook TAFE.
The experienced technicians at Bengalla created a varied schedule that enabled both students to gain experience across the workshop, infrastructure and breakdown crews to further enhance their knowledge for the electrical course that they are studying.
Youth Express is a not-for-profit organisation that works closely with industry, schools and TAFE to place students in real-life work placement opportunities. These placements are a mandatory requirement for senior students undertaking Vocational Education as part of their HSC. "It is great that Bengalla are supporting senior high school students in their chosen vocational subject area and their HSC," said Jane Thompson, Work Placement Team Leader at Youth Express.
"It gives the students real life workplace experience and employers the opportunity to identify potential apprentices."
Glencore's Mt Owen Glendell Mine has also been providing support to students looking to make a career in the mining industry, hosting Year 10 student Callan Hungerford from St Catherine's Catholic College Singleton.
Callan made contact with Mt Owen back in March asking if work experience was possible, which due to COVID-19 was postponed. Fortunately, still very keen to get some valuable Year 10 work experience in Mining-Environmental Science, Callan made contact again in September and was able to come on board.
Tasked with a broad range of environmental science and engineering aspects including environmental monitoring & compliance, rehabilitation inspections, biodiversity offset area inspections, soil & water sampling, geology & coal sampling, surveying, blasting, operations supervision and coal handling & preparation to name a few; Callan spent time with personnel ranging from graduates through to manager level within the business.
"The work experience program I participated in with Mt Owen Glendell Operations gave me the unique opportunity to experience what it is like to work in a local coal mine," Callan said.
Although living in Singleton, Callan said he had never been in a mine to see its operations. "I couldn't believe the sheer magnitude of the pits – they are enormous, and each person plays a part in bringing the operations together, to not only produce one of Australia's biggest exports, but also employment to our local community," he added.
"I was also able to sit in a dump truck and an operator took me out to experience what it feels like to collect a load; I had no idea how massive this vehicle was until I was standing on the ground looking up at it!"
Callan was able to experience job roles directly related to an Environmental Officer and multidiscipline Engineering (Mining, Surveying & Process).
It's opportunities like these presented by Glencore and Bengalla that highlight the pathways available for youth in the local area. It's also a great way for employees to identify potential apprentices.
Giving students work placement opportunities to further solidify their knowledge and gain further insight into career pathways is something that not only supports local young people, but also promotes a future in the resources industry.
Bengalla prioritises the development of school to work pathways, and support education for local students as part of their strategic map, through a number of ways. Fiona Hartin, Community Relations Specialist at Bengalla Mining Company, says the mine actively participates in Career Days at Muswellbrook High School and invites Year 10 students on site for work experience. "We are always striving to develop effective linkages between the school to work initiatives that highlight pathways for youth in the local area," she said.
"We are more than happy to have been able to facilitate this and see this as a partnership that will continue long into the future to benefit young local students."
This was evident with the experiences and opportunities organised for the two students. They were placed with experienced technicians and rotated across different areas within the business. With electricians who work on planned maintenance, breakdown crews as well as within their infrastructure team; there was plenty of opportunity for Aidan and Justin to experience a day in the life of an electrician and get hands on.
Equally Glencore supports their local communities by welcoming and attracting talented young people to experience the ins and outs and endless opportunities of the resources industry. Anthony Billings is a Glencore Environment & Community graduate himself and was excited to be sharing his knowledge with Callan. "Whether it is science, engineering, or the environment if there is an opportunity to support the passion of today's youth it will only benefit the future of today's industry," said Anthony.
"As a Graduate myself I am passionate about the environment and the legacy left behind after mining; it was great to provide my own knowledge and advice to Callan while he explores his passion in the environment."
Discovering the different pathways into a career in mining, or any other industry for that matter, is vital in promoting a future for our local youth. It's great to see companies like Glencore and Bengalla Mining Company taking charge in supporting the future of our industry. Callan summed up his experience by thanking Glencore's Mt Owen Glendell management and team for giving him the opportunity to experience different roles in the field he is looking at for his future. "I am very grateful to the Mt Owen and Glendell personnel that showed me their roles and educated me on how they contribute to the mines' overall operations," he said.
"I am looking forward to continuing with my education with a goal of joining the mining sector in the future."
---
IMG: Callan Hungerford from St Catherine's Catholic College Singleton on site at Glencore's Mt Owen Glendell Mine