OPINION – Mining keeping local Hunter businesses operating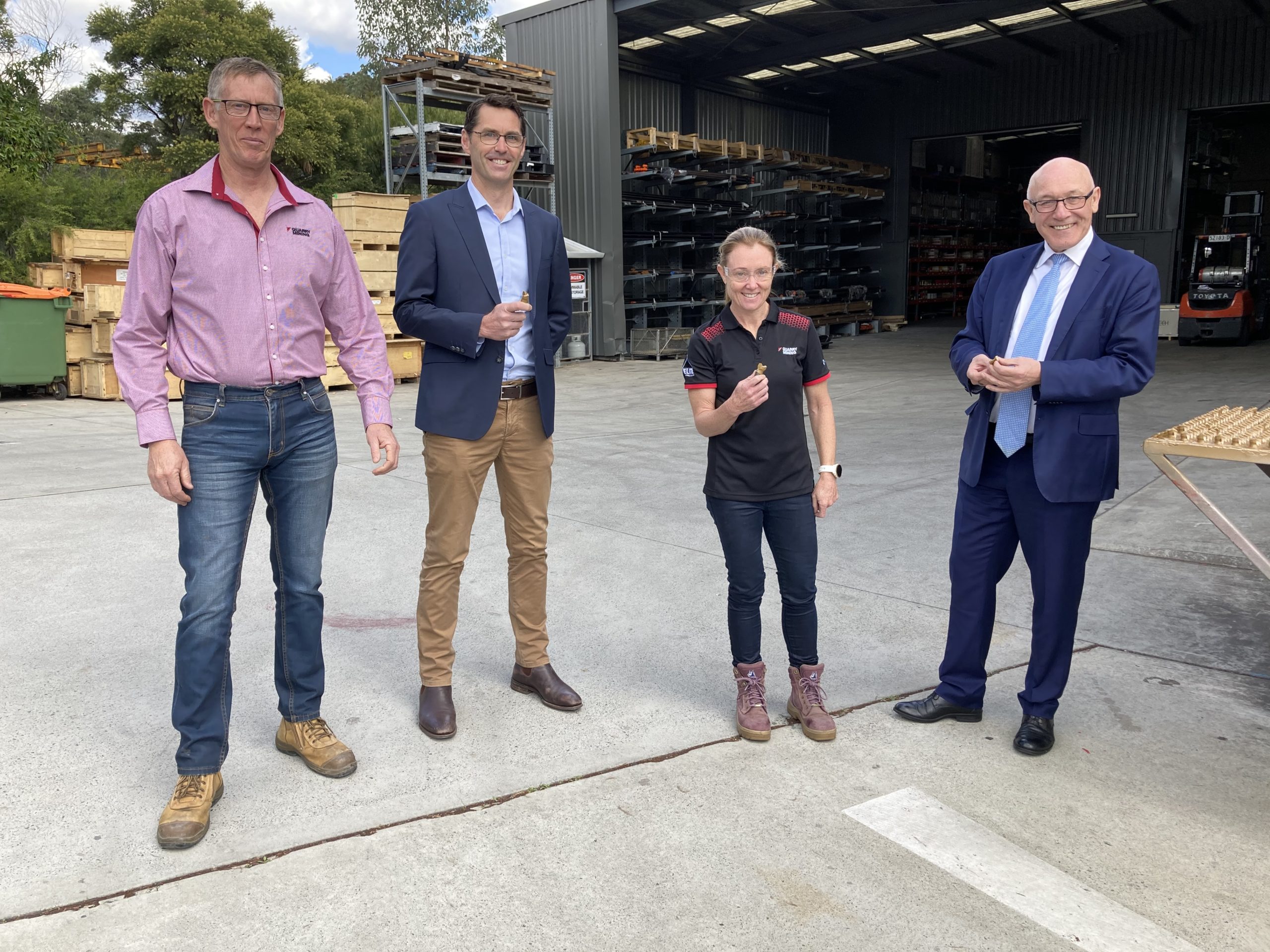 Our hard working miners across the Hunter may not realise it, but their efforts to keep the mines going by working covid-safely are also supporting thousands of other people across the region
Tens of thousands of people work in nearly 3,300 local businesses across the Hunter that supply the mines with everything from manufacturing and engineering services to supply of components and catering.
The jobs of many more local people are also being supported at least in part because the miners of the region are spending their own money in places like cafes, restaurants, and retail stores across the Hunter, and by doing so helping to keep local businesses going.
To highlight this, NSW Minister for Finance and Small Business Damien Tudehope recently visited the region to see first hand some of the local businesses supported by our industry.
He visited Quarry Mining to check out their world-class manufacturing of drill bits and other components supplied to our local mines as well as to infrastructure projects in Sydney.
The Minister also had coffee at Singleton's Cervo'z Cafe where he met with representatives from local business chambers to hear how local businesses and mining are working together to keep the local economy strong.
During his visit, the Minister commented, "There is no doubt that NSW has a world-class mining sector. Mining plays a huge role in the NSW economy – it not only employs thousands of workers across our regions, but is the state's largest export earner."
"Here in the Hunter Valley, the coal industry is critical for supplying NSW's energy needs and also supports communities and small businesses within the region."
Like everyone else, the coal sector has also been affected by the covid-19 pandemic, with slowing global economic growth continuing to put downward pressure on coal prices.
The first priority for our Hunter mining operations has been to keep our miners, their families and their communities safe. Now, with so many people relying on the local mining sector for their livelihoods, our local mining operations are also doing everything possible to minimise any impacts from covid-19 on local mining jobs.
Stephen Galilee, CEO, NSW Minerals Council

---
IMG: Phil Breese (Quarry Mining) James Lawrence (Westpac Rescue Helicopter Service) Kari Armitage (Quarry Mining) Minister Damien Tudehope