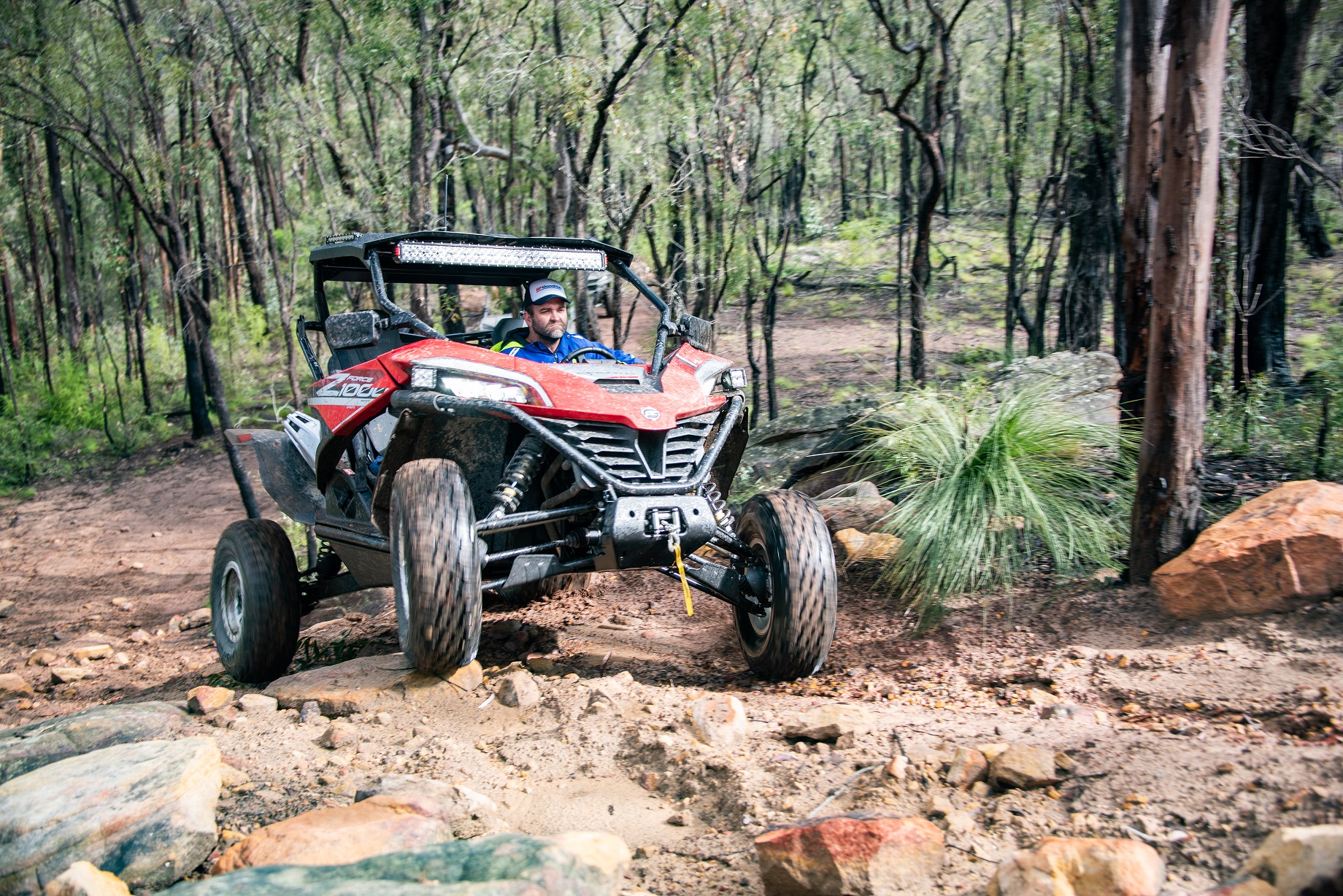 If your idea of a dirty weekend includes actual dirt, mud, sand, speed and negating ridiculous obstacles, then a side-by-side (SXS) off-road buggy could be right up your alley!
There's no better way of getting your fix of off-road action then by strapping yourself and a mate or family member into a machine that is dedicated to being driven through paddocks, up rock ledges or along the gnarliest rutted dirt tracks.
The idea that you can have a vehicle dedicated to doing the rough stuff on the weekend without having to worry about the impact that vehicle damage has on getting to work on the Monday, is something that can have more appeal than taking a 4WD (that may also be your daily driver) off-road for the purpose of pushing the limits of that vehicle.
There are dedicated kids' side-by-sides and everything in between to suit any skill level from the novice weekend warrior, farmer joe, right through to the seasoned professional racer.
There are sedate, farm-spec models with trays for load-carrying, models built for pure weekend fun, right through to high-powered 1000cc race buggies with long-travel suspension, built to take on the likes of the Finke Desert Race, so there are plenty of options to suit your ability and budget.
Of course, you're going to need land to drive it! If you don't own your own property or know someone that does, don't despair – there are plenty of off-road parks available all over Australia. Not all off-road parks allow the use of side-by-sides due to council restrictions, so it pays to check first.
The two main parks that are easily accessible from the Hunter area are TJ's 4B Park on the Putty Rd southwest of Singleton, and Bylong Creek 4×4 Park, west of Denman. Both have camping and accommodation facilities and hundreds of acres of bushland and maintained tracks that range from easy to extreme. You'll generally have to book in for a day trip, weekend or extended stay.
What about road rules I hear you say? Well each park or designated area will come with its own set of rules, but the general rule in a side-by-side is never exceed your ability to get back to where you started from without injuring yourself or someone else.
It's pretty simple – you should always put safety first, even when you are on private property. Always make sure the buggy is fitted with roll-over protection that is in good condition, wear seatbelts where fitted and helmets to protect your noggin in the event or a roll-over or against stray tree branches and rocks.
If you're new to the whole world of side-by-sides, we suggest checking out some of the footage from the Finke Desert Race or perhaps getting out to an off-road racing event to check out the action firsthand.
You can check out event details at https://aorra.com.au/events/ or http://www.offroadracing.com.au/. It's a safe bet to give you plenty of inspiration to get in and start ripping it up for yourself – there's simply no better way to experience a dirty weekend!
THANKS TO TJM HUNTERVALLEY, OUR 4WD EXPERTS