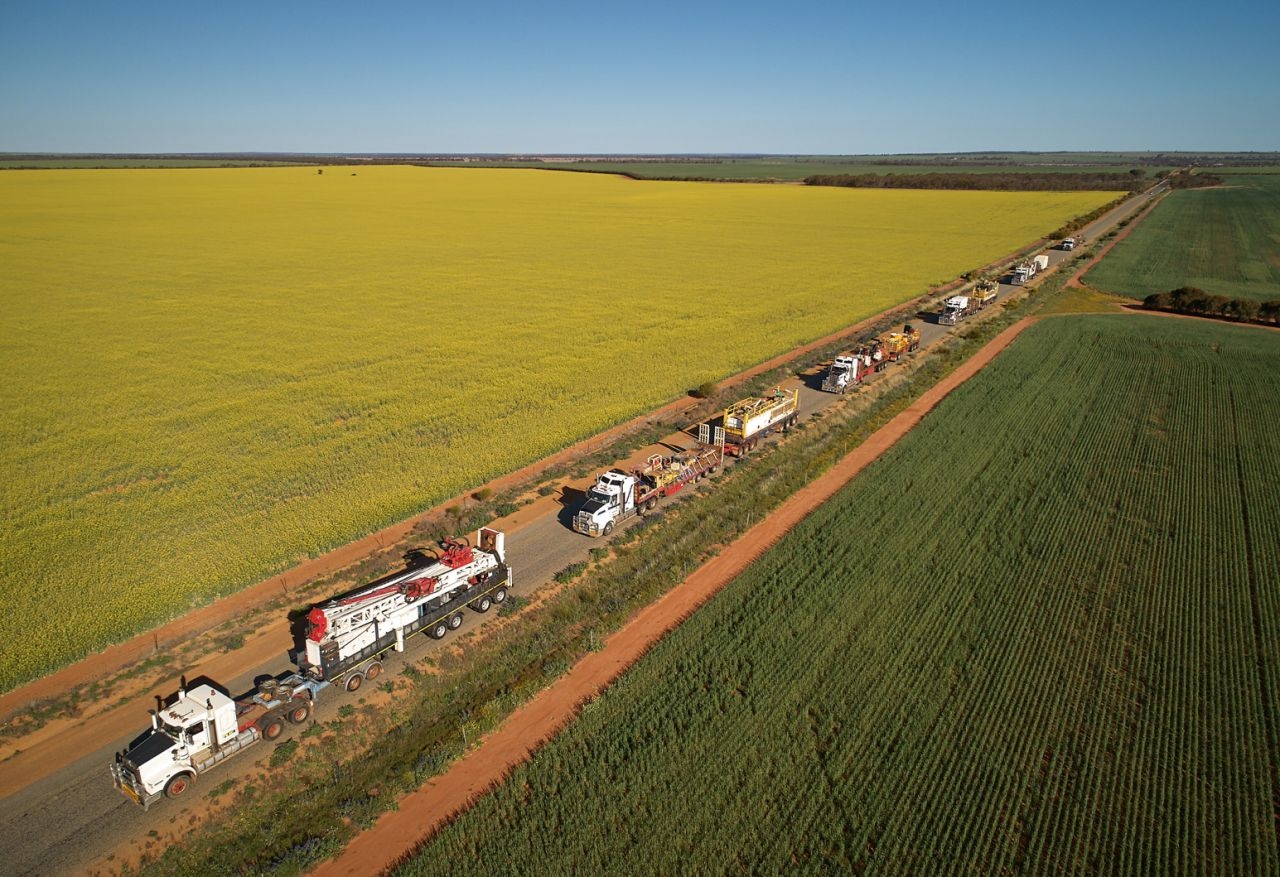 A world first scientific drilling program is set to reveal Australia's hidden wealth.
MinEx CRC, the world's largest mineral exploration collaboration has launched a world-first scientific drilling program, the National Drilling Initiative (NDI), which will sample rocks from vast undercover and unexplored regions of Australia.
The NDI will help us to understand the evolution of our continent, provide clues about where to search for new mineral deposits and bring forward the next generation of mineral exploration technology.
Australia has a rich mining heritage and is blessed with abundant mineral resources. However, vast areas of Australia are poorly understood because prospective rocks are hidden below younger rocks, soils and sand.
In collaboration with Geoscience Australia and geological survey organisations in every state and territory, the NDI will manage and deliver a seven-year program with multiple drilling campaigns spread across the continent. Holes are now being drilled in regions to understand the geology in three dimensions.
The NDI is not an exploration program itself; instead, it seeks to provide new evidence about the existence of mineralising systems for exploration companies to encourage them to take up the search.
"It is a necessary action by Government to lower the risk for explorers to come into previously unexplored terrain. Without this pre-competitive work, explorers will invest their money elsewhere, most probably outside of Australia," said MinEx CRC CEO, Andrew Bailey.
"Drilling is vital to mineral discovery; however, it's also expensive and consumes significant energy and water. MinEx CRC seeks to push costs down and improve the safety and efficiency of drilling."
In addition to utilising conventional drilling methods, the NDI will deploy innovative mineral exploration technologies currently being developed by MinEx CRC and sponsoring organisations.
These technologies will reduce the environmental footprint of the drill program (smaller drill site, lower water and energy usage), improve safety and deliver greater volume and detail of information at a lower cost. The NDI will provide a testing platform to refine and optimise these technologies, bringing them closer to market.
Novel drill monitoring and optimisation technology, sampling techniques, downhole geophysical sensors and low-cost Coiled Tubing (CT) drilling technology will be deployed in each of the NDI programs planned.
The first of the NDI drilling campaigns is already underway in the Northern Territory. Drilling in NSW is due to commence in 2022 through a collaboration with MinEx CRC and the Geological Survey of New South Wales (GSNSW).
GSNSW is a major participant in the NDI program, committing $16 million to the program over 10 years. The program will focus on five areas in our state's central and far west, where metallic minerals potentially exist under a layer of younger barren geology. The areas selected are North Cobar, South Cobar, Broken Hill (Mundi), Forbes and Dubbo.
GSNSW will undertake geological mapping, airborne electromagnetic and other geophysical surveys, hydrogeochemistry, biogeochemistry, and drilling from 2019 to 2028. Drilling is planned from 2022 to 2026 and will avoid sensitive areas such as state significant aquifers and national parks.