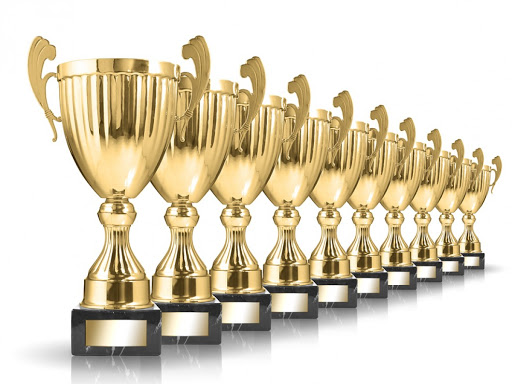 Women in resources have stepped into the limelight in 2020, with a number of awards recognising the talent, diversity and calibre of our industry leaders.
Women in mining are stepping up and standing out this year, and our industry is ensuring they are recognised for their contribution. And of all years for women to shine, it's amazing to see it during a time leadership and inspiration are needed most.
National COVID-19 restrictions couldn't stop us from celebrating the outstanding achievements of women in mining in Australia, as well as the great strides the mining industry in NSW and Australia is taking to improve diversity.
On June 16 the NSW Minerals Council announced the Women in Mining Award winners for 2020 in a special online live event, and the Hunter Valley did not disappoint. Renata Roberts, Chief Corporate Services Officer from the Bloomfield Group took home the Exceptional Women in Mining Award for her commitment to employee health and wellbeing as well as driving a number of programs for the broader industry benefit.
Peita Heffernan is the 2020 Outstanding Trade, Operator or Technician Award winner. Peita is a Trainee Assessor and Operator at Glencore's Bulga Coal and has excelled in her role through her dedication to coaching and mentoring employees.
The event also saw Leah Miller, Coal Handling and Preparation Plant (CHPP) Maintenance Delivery Superintendent with Yancoal's Mt Thorley Warkworth mine awarded the Exceptional Women in Mining Award. This award was very well deserved by Leah, after she not only found a pathway into the mining industry with no trade or engineering qualification but went on to absolutely excel in every role she took. Leah now leads a large team and continues to kick goals.
Then on August 24, The Women in Industry Awards for 2020 were held online instead of the yearly gala dinner. The quality of nominations made it a competitive year, but another one of our former Hunter Valley mining legends took out the Excellence in Mining Award. Although Sarah Withell has now made the move to Whitehaven Coals Executive Team in Sydney, she has left an inspiring legacy here in the Hunter Valley following her role with BHP.
Most recently, winners of the BHP 2020 Women in Resources National Awards were announced in an online award ceremony on September 16, broadcast by TV news anchor and journalist, Chris Bath. Renata Roberts was again recognised for her leadership across a number of areas and her strength and dedication to employees and the community throughout her career.
Being able to recognise these women with such awards is significant in our efforts to one day have equal gender representation in a typically male dominated industry. Whilst we are seeing more and more women come on board and climb the ranks with 40,000 women out of a 243,000 workforce reported working directly in Australian mining in 2019, there's still a ways to go in achieving 50/50 representation. These awards take us another step closer.
We also have to give a shout out to all of the women who were nominated and the finalists. Many of these women were nominated for more than one award and even took home a few awards in different categories. You're all winners in our books.