Exquisite Cuisine at Coquun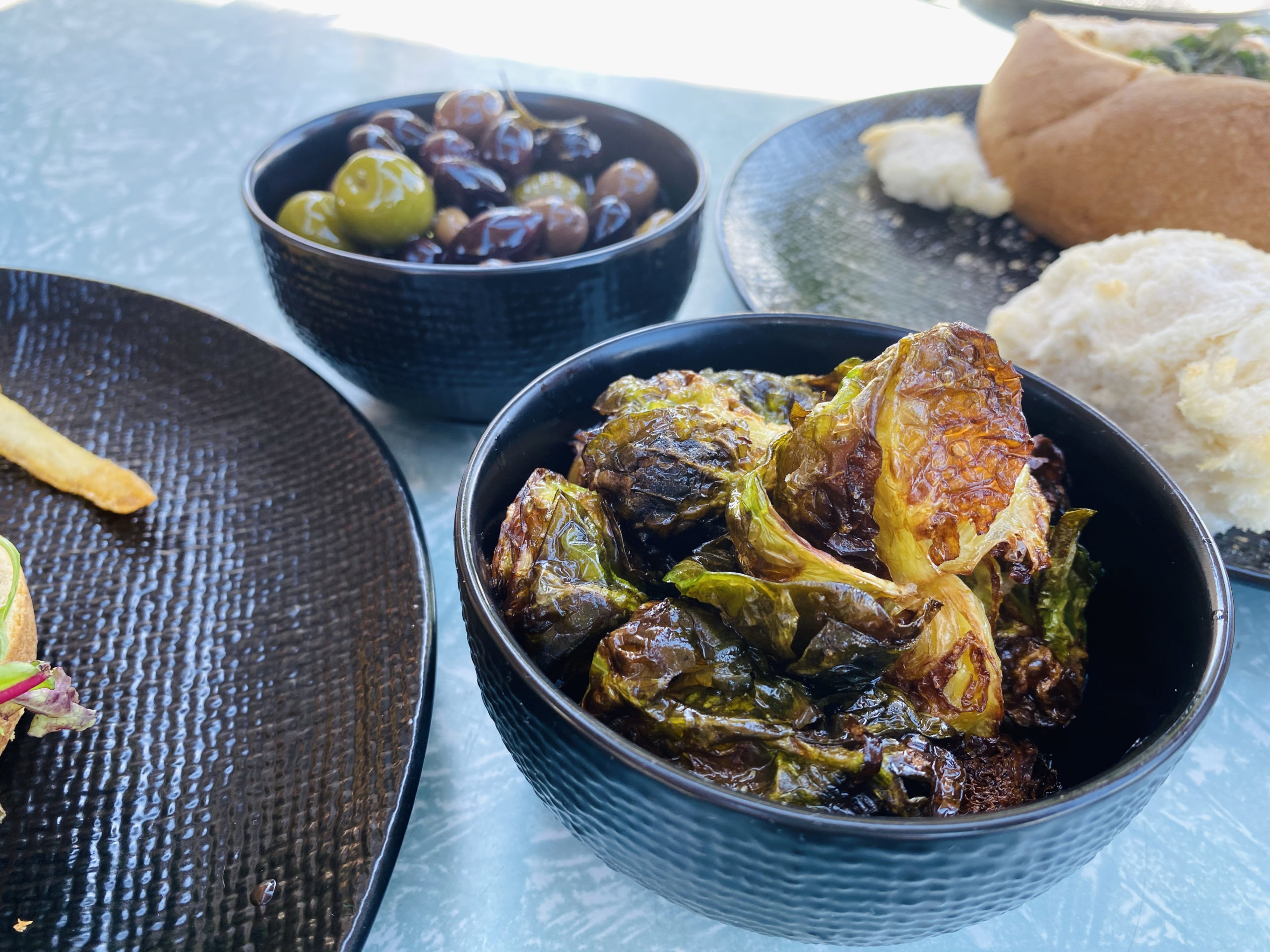 Coquun is a modern and elegant café, bar and bistro charmingly situated along the Hunter River in Maitland serving bright and beautiful flavours of the native food bowl.
Not only have they created an absolutely delectable menu of refined, mostly locally sourced cuisine inspired by native flavours; Coquun has also established a unique and welcoming meeting ground for people to come together and enjoy.
Coquun is on Wonnarua country and respectfully acknowledges the ancient history of the land and it's first people, drawing inspiration from native flavours and customs. Relaxing views of the Hunter River and warm and welcome service from staff makes it the perfect spot for a relaxing breaky or lunch in the sun.
The menu is fresh and modern with a beautiful selection of wines, beer and cocktails to tastefully accompany each dish. My sister joined me on our visit to Coquun on a sunlit Wednesday lunch, and we enjoyed taking in the scenery as we selected our entrée's, mains and beverages.
Browsing the assortment of cheeses, charcuterie, sausages and smaller plates to start, we decided on the Marinated Olives and the Salt and Vinegar Brussels Sprouts. Never having tried a variation of the traditional brussels sprouts (which my sister and I are not fans of), I was pleasantly surprised to find they were absolutely delicious, with a crispy tang. If you have a fussy kid that refuses to eat healthy foods, this may be a game changer. The olives were also fresh and well marinated; I went through them like popcorn.
We shared the Damper Dip Bowl; we can never seem to go past a damper dip. The toasted damper dipped into a melted, herby cheese was enough to make us both look at each other with our eyes wide with excitement. Needless to say, it was a race to see who got to have the last bite and it was gone within minutes.
On to the Cheese and Bacon Burger with Fries; a classic favourite. Except it was anything but 'classic'. The beef was a high-end super thick, juicy patty that was absolutely full of flavour. It was the kind of meat that just melted in your mouth. The burger also had a bush tomato type relish that was unique in taste, fresh and a great addition to a beautifully cooked patty. Served with a side of crispy fries, it filled us up quick smart.
We ran out of time for dessert, but we had to mention some of the delicious options. The Dropped White Chocolate Panna Cotta caught my eye with wattle seed and sesame crack, caramelised white chocolate and eucalyptus caramel. And for next time, we have already decided on the Pear, Rum, Ginger Pudding, Caramelised Fig, Honey Macadamia Hunter Valley Gelato.
Our quick Wednesday lunch on our work break turned into a delightful experience that made us wish we could stay for a cocktail or two.
If you're looking for a lunch or dinner spot this weekend, head to Maitland, take a stroll along the river and make your way to Coquun.
Visit http://www.coquun.com.au to check out their full menu.