Calling all Bass Fishermen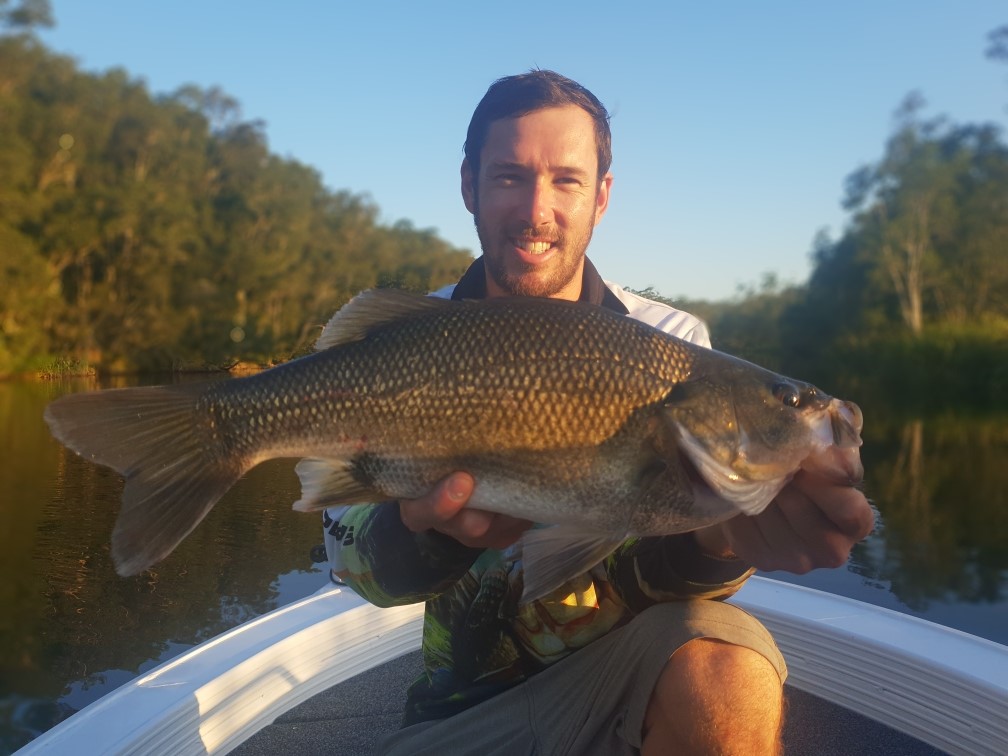 The Bass season has opened up! With some recent warm weather we are seeing the Bass really fire up with great numbers and some cracking sized fish in both our local creeks and rivers.
A few recent trips throwing a few lures in the river around Morpeth producing the goods with a few solid fish hitting the 50cm. On the other hand, the Dams have been a bit of a hit and miss with the recent fish kills taking its toll on the stocks. Given a bit of time the fishing will improve.
IN THE BAY, LAKES AND RIVERS
It would be hard to put a finger on the number one target at the moment in around the estuaries but one things for sure the chances to catch a cracking fish probably won't get any better than over the next month or two.
Around the lake the Jewfish population is going crazy. Fish have been caught using live baits, plastics, and soft vibes around bait schools throughout the lake. Flathead are definitely starting to fire up to soft plastic/vibe offerings. A prawn imitation fished along the edges on a run out tide in all locations especially as the Prawns start to move out of the estuaries over the warmer months is a sure bet. On the Prawn topic, this will be worth a shot in Swansea Channel as of this month around the dark moon. Soaking a few crab traps will also be worth it from now, it definitely pays to put in the effort around the full moons though.
OFFSHORE
The East Australian Current is starting to kick into gear and this not only means we will see the first run of marlin for the season but it will be game on for those looking for a bit of fun around the FADs as they begin to be deployed off the coast.
The inshore reefs have been keeping things interesting with a few nice Snapper showing up with the deeper reefs being the pick for those bigger fish. Sand Flathead will also be an option as the bigger fish thicken up along the forty to fifty metre line. With some luck these early north east winds back off to allow the warm water to push in as we usually see a run of Hoodlum Kings over the next month or two as the water temp inshore begins to rise especially on the north side of Broughton to Seal Rocks.
Keep floatin' – Thrifty's