Sydney beach closures as crowds flock to Bondi, Cronulla for public holiday – 7NEWS.com.au
Sunbathers taking to the sand caused a scare – as one expert weighs in on the unlikely reason it's the perfect environment for COVID transmission.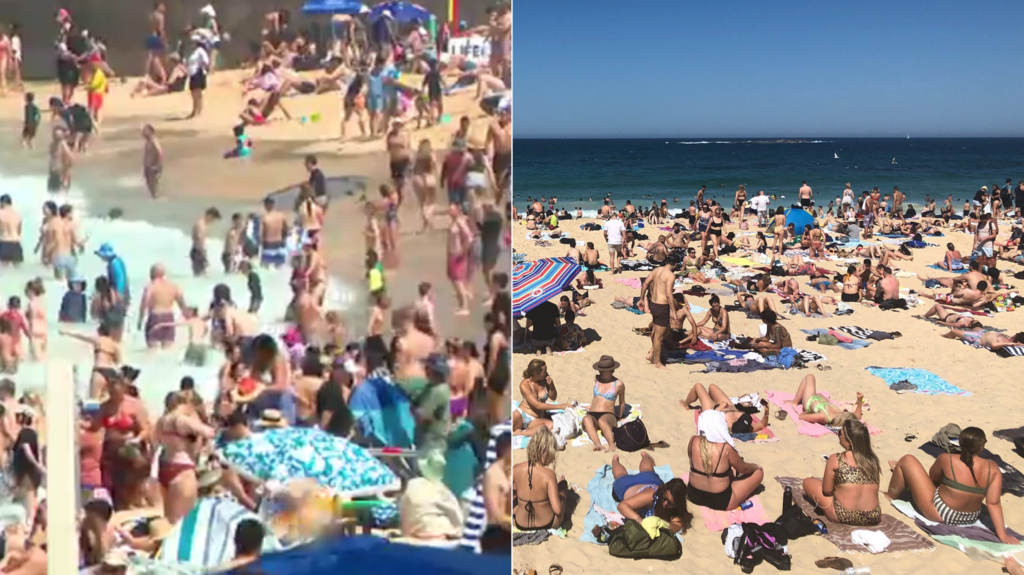 Only in 2020 could a crowd of sunbathers enjoying the weather on a public holiday be considered a potentially deadly event.
But thats exactly what happened on Monday when several Sydney beaches were forced to temporarily close.
A combination of 30C temperatures and a long weekend drew Sydneysiders to the coast in their tens of thousands.
Shoulder to shoulder, sunbathers gathered by the water as coronavirus guidelines – restricting the number of people who can safely gather while abiding by di…
Click here to view the original article.