South Sydney Rabbitohs score 10 tries in 60-8 thumping of Roosters ahead of NRL finals – ABC News
The Rabbitohs score a staggering 10 tries — including five to Alex Johnston — in their 60-8 humiliation of the Sydney Roosters, whose chances of winning a third straight premiership look slim one week out from the NRL finals.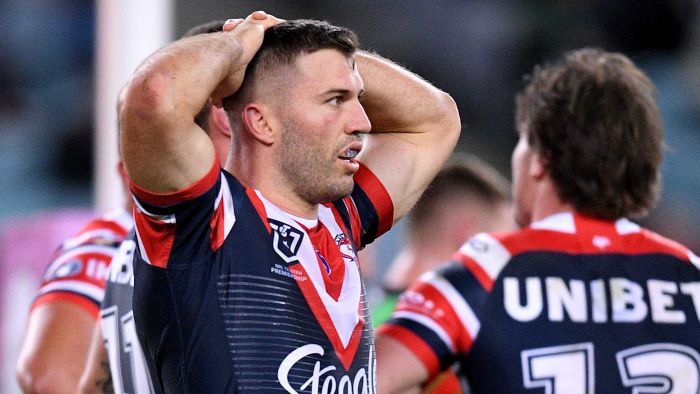 The Sydney Roosters will have to defy history to claim a third straight NRL premiership after they were thrashed 60-8 by South Sydney at the Olympic stadium in Homebush.
Key points:
The Rabbitohs scored 10 tries against the Roosters, with Alex Johnston crossing for five
The Roosters are likely to face the Panthers in the first week of the finals following the loss
The Titans beat the Knights 36-6 to equal a club record with their fifth consecutive win
No team…
Click here to view the original article.