Nvidia's RTX 3090 Graphics Card Launch Is Another Letdown – PCMag
Did you wake up at 6 a.m. PT to try and buy the RTX 3090 card on launch day? We did, but like many other consumers, we came up with nothing.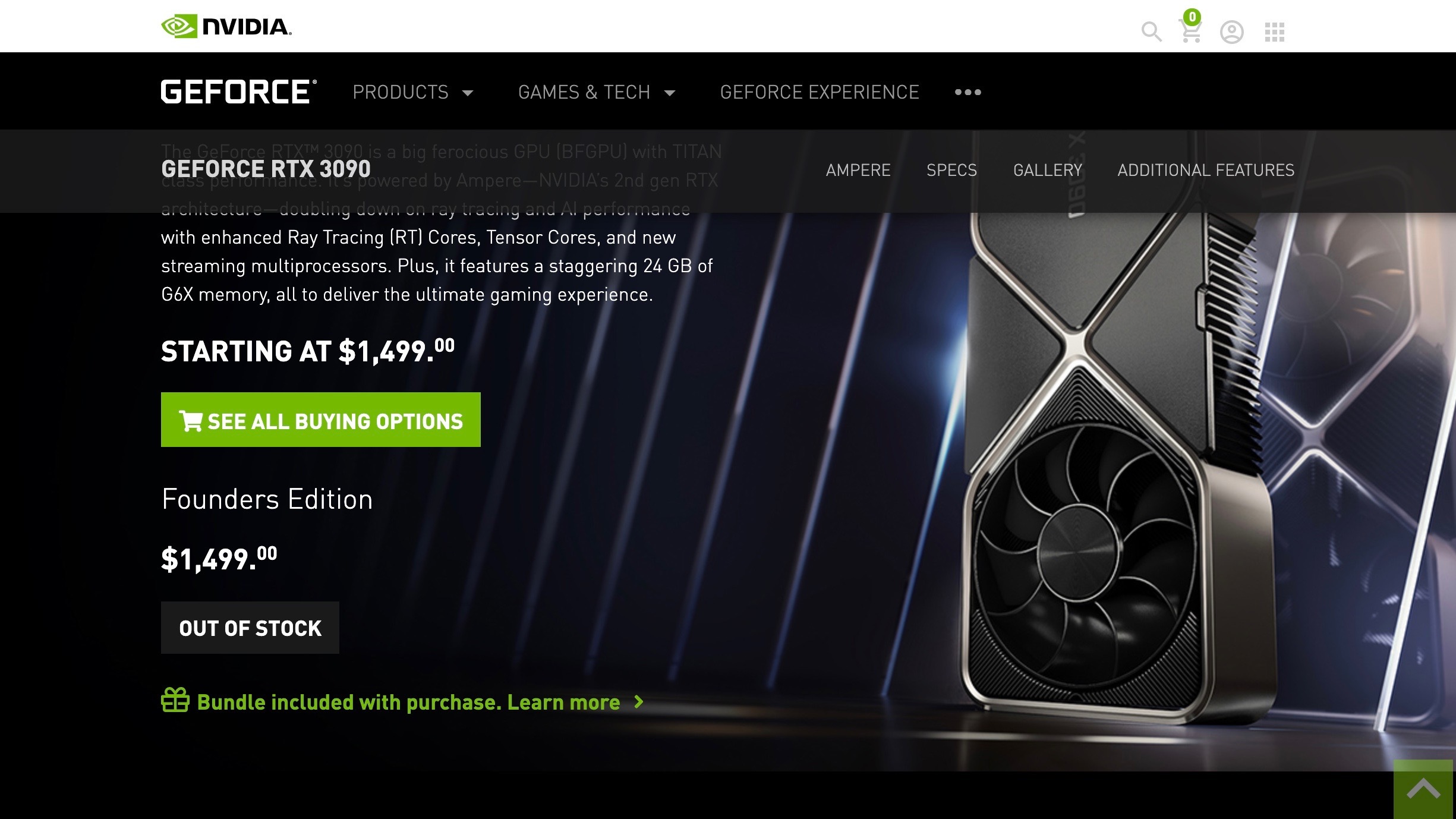 (Credit: Nvidia)
Nvidia's launch of the RTX 3090 graphics card has been no better than the RTX 3080: Again, the product was almost impossible to buy.
The RTX 3090 was supposed to go on sale via Nvidia's website at 6 a.m. PST today. But when it was time, the company sent us through a loop of product pages before showing us an "Out of Stock" tab on the UK version of the site.
Numerous other users reported a similar situation on Twitter. 
Tweet
Tweet
Tweet
We kept refreshing the RTX 3090 pr…
Click here to view the original article.