At last, the arts Revolution — Archibald winners flag the end of white male dominance – The Conversation AU
For the first time in its 99 year-history, the Archibald Prize has been won by an Indigenous painter. The Wynne and Sulman Prize winners also signal a time of change.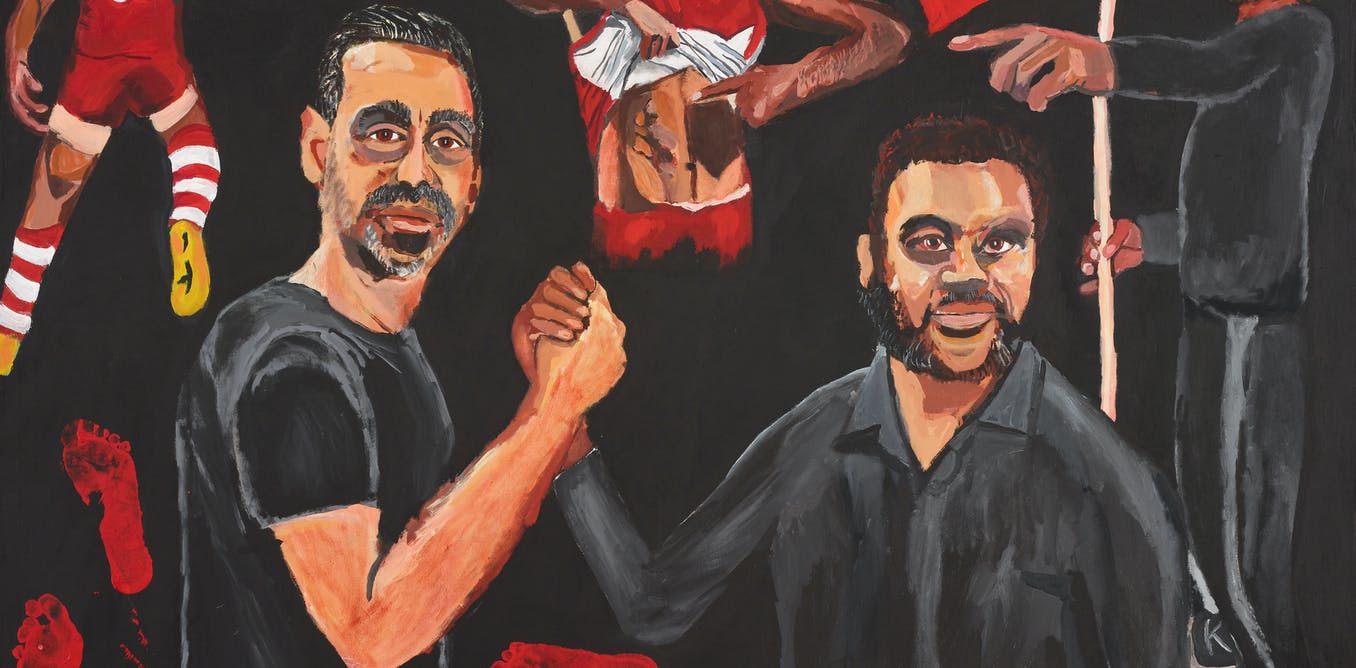 The 2020 Archibald, Wynne and Sulman Prizes, held under the strangest of all circumstances, has produced a neat piece of history.
In 1956 Sir William Dargie, best known for his academic paintings of prominent Australians, won the Archibald for his painting the Aboriginal artist, Albert Namatjira. This years Archibald winner is by the subjects great-grandson, Vincent Namatjira.
Namatjira juniors subject is a double portrait of himself with Adam Goodes called Stand strong for who you are. The p…
Click here to view the original article.