WA Premier Mark McGowan sues Queensland businessman Clive Palmer for defamation – ABC News
A growing legal stoush between the WA Premier and Clive Palmer takes a new turn, with Mark McGowan launching his own defamation lawsuit against the businessman.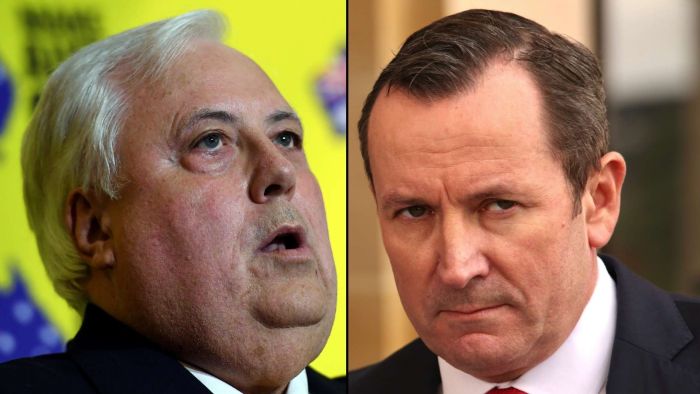 The legal battle between WA Premier Mark McGowan and Queensland mining magnate Clive Palmer has taken another turn.
The Premier claims he has been defamed by Mr Palmer at least seven times
Mr Palmer is claiming he has been defamed by the Premier multiple times
The businessman is also pursuing a number of other lawsuits against WA
Mr McGowan has launched defamation proceedings against Mr Palmer.
The businessman had already launched a range of legal action agai…
Click here to view the original article.