Paris's Eiffel Tower evacuated due to bomb threat, but police find no explosives on site – ABC News
Paris's Eiffel Tower is briefly evacuated after a bomb threat is phoned in, but reopens after police find no sign of explosive.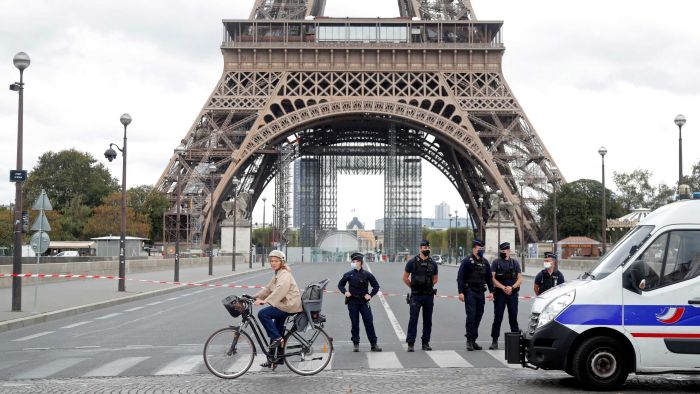 Paris's Eiffel Tower was evacuated on Wednesday after police received a call suggesting a bomb had been placed there.
Police blocked off the streets near the tower and bridge across the Seine River
Tourists, restaurant staff and workmen were led away from the site
Police found no explosives and reopened the tourist attraction
Several hundred people were led away from the tower while police conducted a search of the monument, a police source said, but no explos…
Click here to view the original article.