'Like trying to find the door in a dark room while hearing your relatives scream for help': Tasmania's whale stranding tragedy explained – The Conversation AU
More than 450 long-finned pilot whales are stranded in Tasmania. Saving them is a race against time.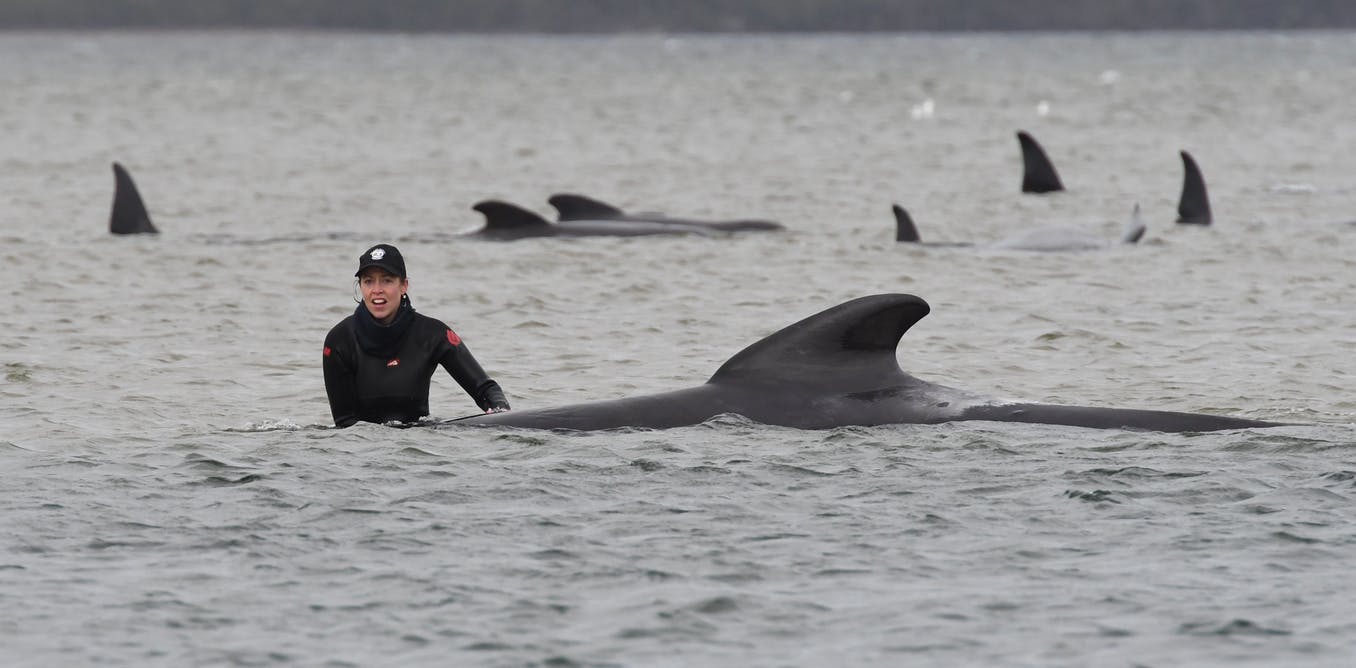 A desperate rescue effort is underway after hundreds of long-finned pilot whales (Globicephala melas) became stranded in Macquarie Harbour on Tasmanias west coast.
Yesterday, more than 250 pilot whales were reported to have stranded, with one-third presumed dead. And this morning, rescuers found another 200 pilot whales stranded up to ten kilometres away from the first group most are likely dead.
This brings the total number of stranded pilot whales in Tasmania to more than 450, and its beli…
Click here to view the original article.