Climate change: China aims for 'carbon neutrality by 2060' – BBC News
China's surprise announcement of a long-term goal to curb emissions boosts UN climate talks.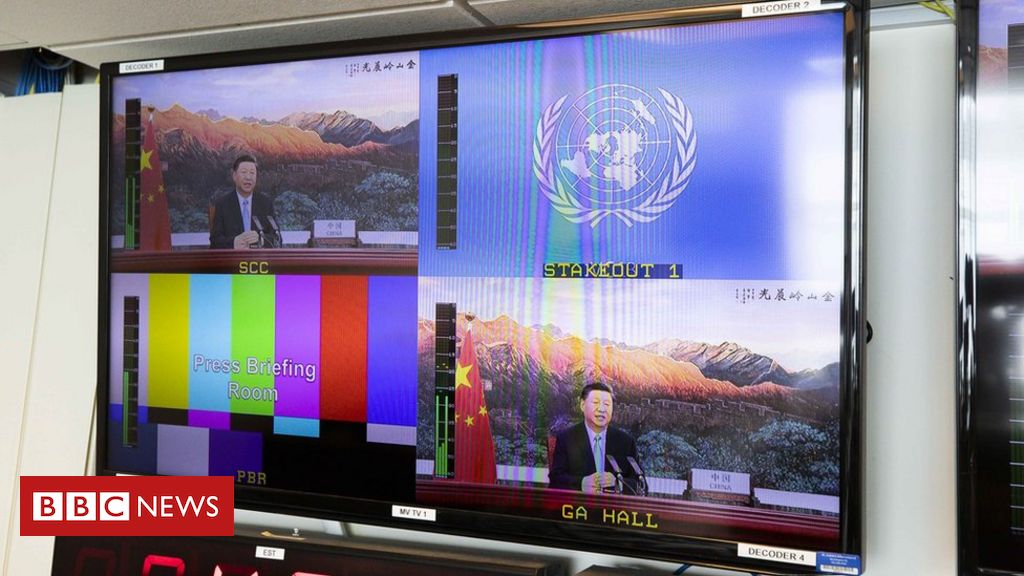 Image copyrightEPAImage caption
China's President Xi Jinping addressing the UN via video link
China will aim to hit peak emissions before 2030 and for carbon neutrality by 2060, President Xi Jinping has announced.
Mr Xi outlined the steps when speaking via videolink to the UN General Assembly in New York.
The announcement is being seen as a significant step in the fight against climate change.
China is the world's biggest source of carbon dioxide, responsible for around 28% of global emis…
Click here to view the original article.