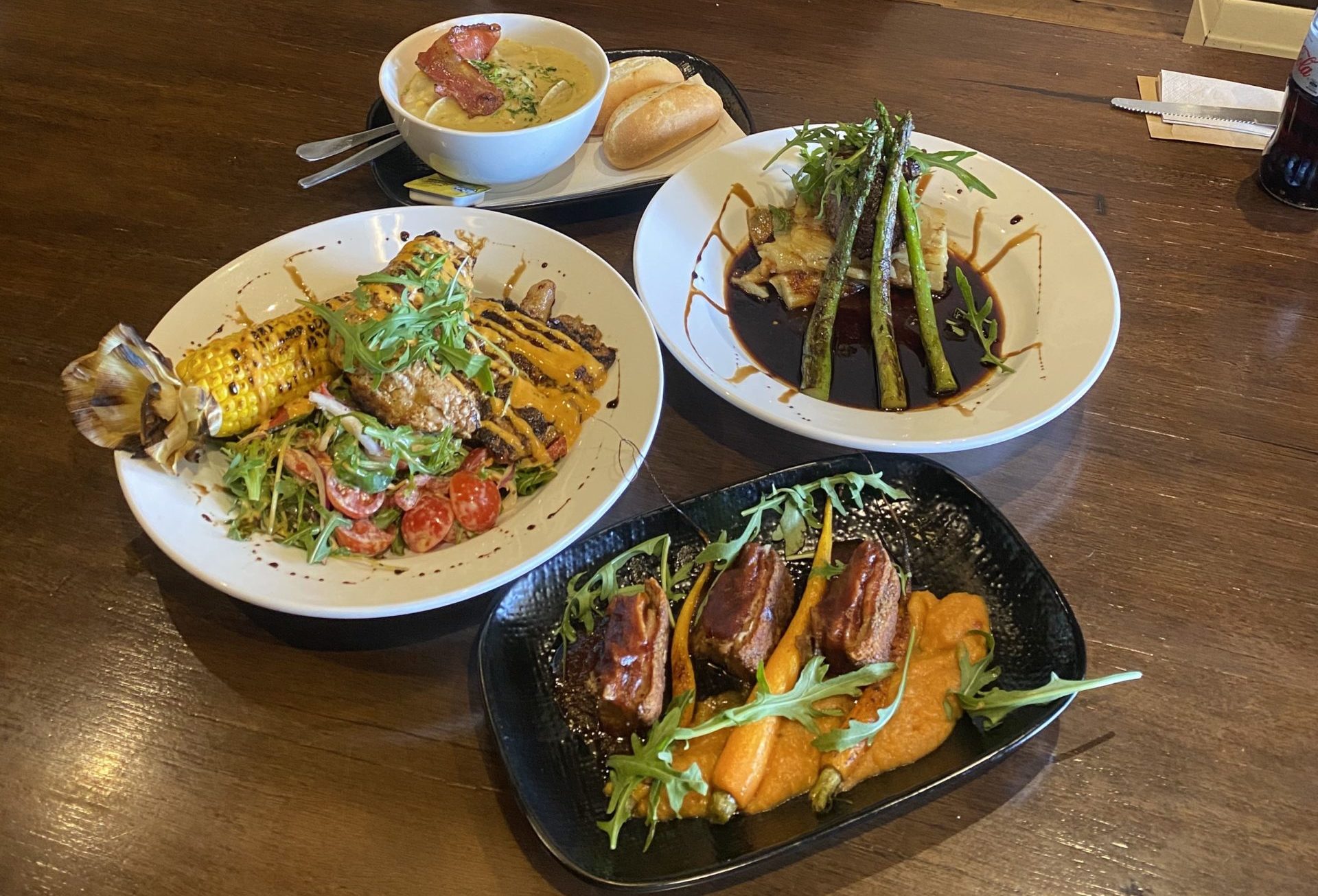 With a modern elegance, The Royal Federal Hotel Branxton has created a sophisticated yet classic pub aesthetic that has set the bar high for pubs in the Hunter Valley.
We love a good pub feed here @ The Coalface, and I'll tell you what…we have done the rounds when it comes to pubs in the Hunter Valley. So, when a pub stands out, we're not shy about sharing the news.
A stunning, cloudless Friday saw my colleague and I visit The Royal Federal Hotel for an afternoon pub lunch that left us dazed and amazed. Classy, refined and modish, the country pub has skilfully fused a classic pub feel and modernised menu with that of a high-end restaurant.
As you walk through back entrance of the impressive two-story hotel, you're met with a traditional, classic style bar that encompasses that Aussie pub experience. The beautiful wooden features and exposed brick make it a homely stop for a post work bevvy.
Moving upstairs to the bistro the setting effortlessly shifts towards a more contemporary, quirky and artistic design. Beautiful artworks and private function areas lead you through a quaint little library archway, filled wall to wall with books you can borrow.
We were lucky enough to be seated in one of the available function spaces, a stunning room decorated with empty frames placed artistically along the walls. We sat down at the head of the huge dining table and placed our order.
For starters, we shared the Bruschetta – a toasted sourdough topped with prosciutto, tomato salsa, burrata cheese, pesto and balsamic reduction. Fresh and flavourful, this dish was a delightful way to kick things off.
Then came our entrees and mains. The twice cooked Pork Belly was served with sweet and sour sauce, kumara puree and roast baby vegetables. The meat was tender and succulent, and the puree and vegetables complimented the dish with their vibrant presentation and flavours.
We also had the Seafood Chowder with flathead, clams, squid, prawns, smoked bacon and vegetables served with dinner rolls. The warm soup of fresh seafood and vegetables made for a tasty winter entrée.
Our mains consisted of the Portuguese Chicken, marinated in peri peri sauce with a Caribbean style salad and grilled corn; and the 200g Eye fillet, pan seared with butter, garlic and thyme serviced with potato gratin, greens and red wine jus.
The Eye Fillet was absolutely to die for. The meat was tender and juicy and with every bite I was enchanted. My colleague stole the last few bites and was equally impressed.
The Portuguese Chicken had a peri peri flavoured, spicy kick that was lively and enjoyable. This dish was huge and would be sure to satisfy even the biggest of eaters.
Finally, we shared a Baileys cheesecake. We absolutely LOVED this dessert. The flavours were rich, and the biscuit base was crunchy and delicious. It was the perfect ending to a feast fit for two queens.
The Royal Federal Hotel will be heading into Spring with a fresh, new menu in mid-September 2020 and we can't wait to see what's in store.