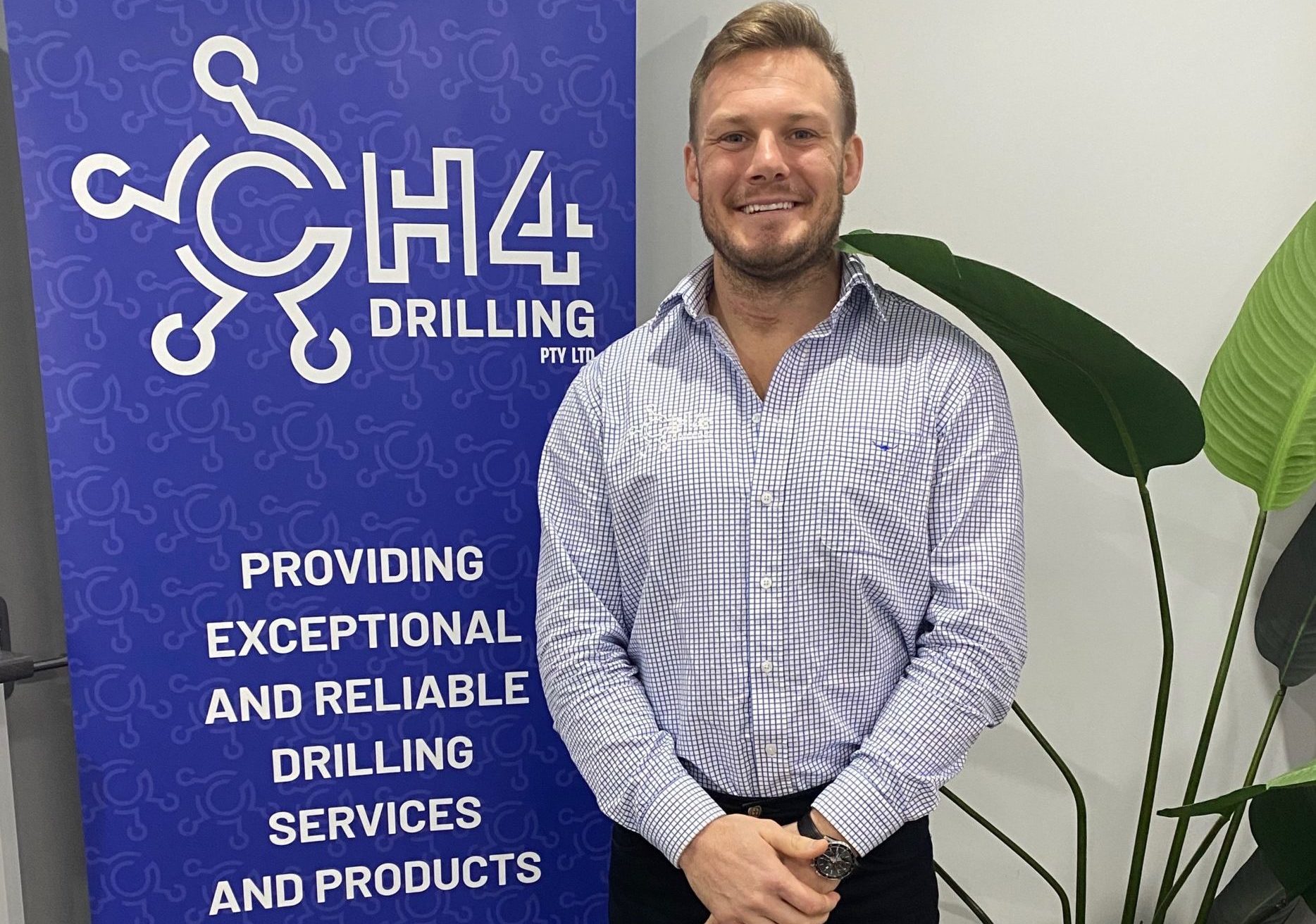 Nathan Ross is revolutionising the way we look at health, safety and wellbeing on the mine site following his forced medical retirement from the Newcastle Knights earlier this year.
Best recognised for this time with the Newcastle Knights following his NRL debut in 2015, Nathan Ross has fought for his dreams from the moment he stepped on the footy field as a young gun.
Born on the Gold Coast, Queensland, Nathan moved to Maroubra, Sydney with his mum at the age of 4, attending St Joseph's College, a catholic boarding school, for his high school years. And if you ever saw him sneaking out ridiculously early on a Sunday morning…you guessed it…footy time!
While they only played Union at St Joseph's College, Nathan would sometimes travel hours just to play football. "I would get my Nan to ring up on a Friday night and get me an overnight stay at her house for the Saturday night just so that I could go play football on the Sunday," said Nathan.
"And if I wasn't able to get an overnight stay, I would wake up early Sunday morning and catch a bus to the city and then a train to Bondi Junction and then another bus to where we were playing."
It's this determination and self-belief that followed Nathan throughout his football career. Nathan said he was a small, average player during his junior years with the Burleigh Bears and Coogee Randwick Wombats, but his love for the game saw him defy the odds.
Nathan moved back to Queensland in 2009 and played for the Tweed Head Seagulls. Returning to Burleigh Bears in 2010 his hard work started to pay off and Nathan was the top try scorer for the Queensland Cup. "It came out of nowhere really; I just played because I loved it," said Nathan.
Alongside his love for footy Nathan Ross has always had strong ties with the coal mining industry. After not getting interest from any NRL clubs he moved to Newcastle to work underground in 2011.
"I reached out to a club called Lakes United and they got me a job in the mines to come down and play for them, and that's how I ended up in Newy about 10 years ago now."
Nathan compared working underground to a football team saying there are very few industries where you need completely rely on trusting your team.
"At any given point in time if something goes wrong you need to know that someone has your back, so it's a lot like a football team." It's that trust and teamwork that Nathan took with him both underground and on the field.
His time with the Newcastle Knights began in 2012. Nathan was on weekday shifts at Blakefield South, so had to move from weekdays to weekend nights to accommodate training full time during the week. He would come off night shift on a Monday morning and head straight to training on no sleep, trying to achieve his footy dream. It was at this time Wayne Bennett was coach.
"That was the pre-season Wayne told me rugby league probably wasn't the right career for me, so I went and played for Kurri where there is obviously a strong mining culture," said Nathan.
"Kurri is where I fell back in love with rugby league after having my heart ripped out."
Over the next few years Nathan signed back with the Knights NSW Cup side and in 2015 he finally made his NRL debut after years of perseverance and willpower.
It's an absolute credit to Nathan Ross's character and self-belief. From the days of sneaking out of boarding school; the years of being the smaller average player on the field; to then becoming a crowd favourite on the big screen for the Newcastle Knights; Ross fought the entire way.
After some brilliant years with the Knights, Nathan unfortunately had to announce his retirement due to a groin and pelvic injury leading him back to the industry that supported him throughout his NRL journey.
Moving back into mining, Nathan is the Health, Safety and Wellbeing Coordinator at CH4 Drilling. His role is to ensure compliance with all legislation in work health and safety but has also put his focus on embedding a safety culture into the workplace.
"I believe a good culture and making sure people come to work in a fit condition is going to keep them safe and help unlock their full potential," said Nathan.
"It can be difficult with the number of hours, travel and weird rosters that miners experience, so I invest a lot in what people do away from work."
"People need to be able to have conversations even if they're uncomfortable and if you do see your mate doing something wrong telling them to do it properly and safety without the fear of being shut down."
Losing his career to injury himself, Nathan said he never wants to see anyone go through what he did. It's obvious that his passion for the mining industry has seen his determination follow him from the football field. No matter what Ross set's his sights on, you know he's going to get there.
And with his sights set on safety, Nathan has a message, "Safety is cool, so if you want to be cool, work safely."
He may need to work on his safety slogan, but it's clear Nathan's passion and determination will see great things for the health, safety and wellbeing of the mining workforce.