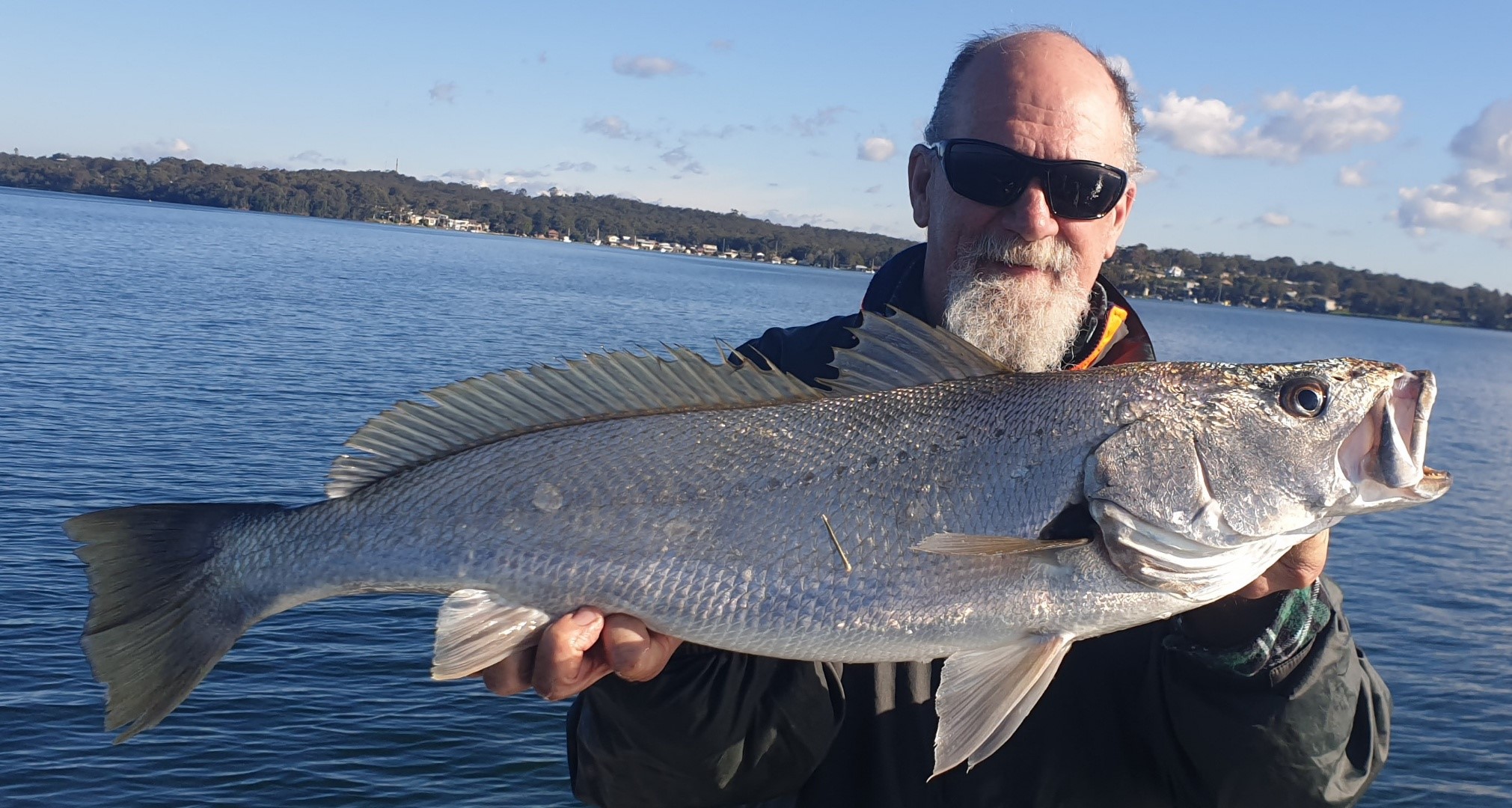 Let's have a bit of a chat about our local saltwater pond and what it has to offer. The lake became a recreational fish haven in May 2002 and since then it has become a fishing destination that offers a huge range of opportunities, from soaking a few baits throughout the lake to casting a few lures.
Target species available? Well this place would have to have the most variety of recreationally caught seafood in Australia in the one location. Crabs, prawns, squid, and a huge variety of fish call the place home.
Flathead
The lake is well known for holding a large population of dusky Flathead and in 2017 the lake was actually declared a trophy Flathead destination. The most successful way to target a Lake Mac Croc would have to be soft vibes/plastics and honestly the bigger the presentation the better.
Mulloway
These fish are usually classified as the silver ghost of the estuary, but the Lake is definitely starting to change the way we interact with these awesome fish. Originally catches were few and far between before the lake became a haven.
Either fishing live bait (preferably a live squid) around some deeper structure or casting lures soft vibes/plastics around bait marked on the sounder will definitely spin up the goods.
Bream and Whiting
If finesse is your style; throwing lures around the huge amount of floating structure, then bream fishing in the Lake is a definite winner. At the southern end of the lake bream can be targeted all year round.
Chasing whiting around the Lake's sand flats using small poppers in the warmer months is probably one of the most exciting forms of fishing within the lake. Usually you will find whiting a bottom dweller just mooching along, but for some reason these things really turn it on during a surface bite. Bait fishing can also be a great way to target these fish. Bream strips of mullet in a burley trails works well for whiting fresh prawns, worms tube or beach and live nippers also work a treat anchored along the edges of the sand flats.
Squid, Prawns and Crabs
Think summer months think Seafood platter as all of these can be found around the Lake with arrow squid piling up around Murrays Beach and the drop over. Prawns are best on a dark moon of a night on the runout tide in the channel. Blue swimmer crabs can be found just about anywhere in the Lake. Mud crabs are a bit more elusive, but they do call the Lake home.
Keep floatin' – Thrifty's