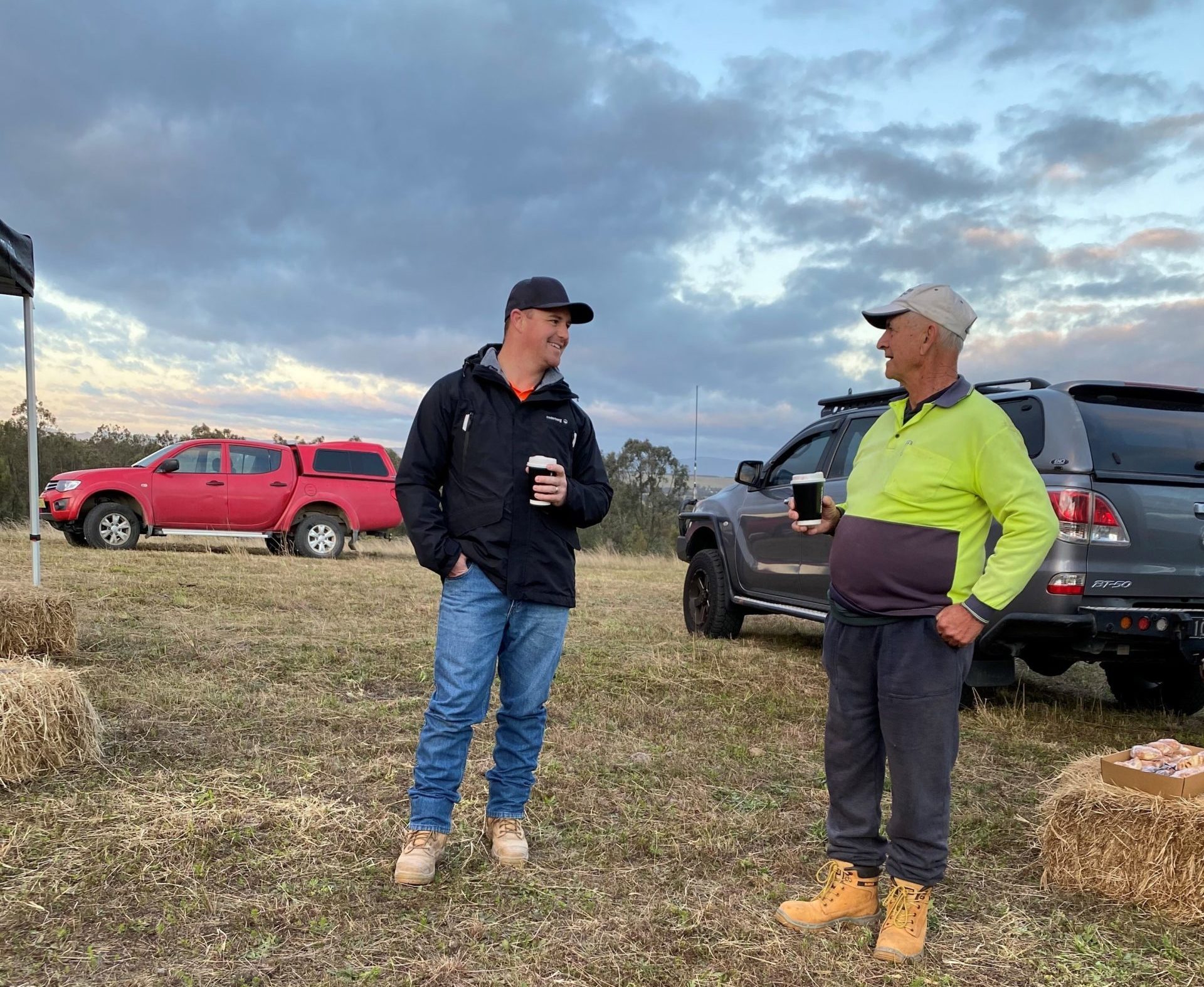 Glencore's Mt Owen/Glendell Operation has not let the pandemic stop their commitment to community engagement.
This year the MGO team had to think outside the box after their annual community gatherings at Mt Olive Hall and Hebden Community Hall were hampered by Covid restrictions.
Rather than bunker down, the team hosted two 'Community Coffee' events. The Environment and Community team along with Thiess personnel met with the community to listen to their opinions and concerns and to provide some insight into what they do on site, all while enjoying a cuppa.
MGO Environment and Community Manager Jason Desmond said that it was important to them that the events go ahead, albeit in a new format, as they provided the community the chance to hear about what they are doing and to give feedback.
"Each year these community gatherings have grown as community members see it as a way to catch up and meet with neighbours and not just ourselves (MGO). This year with so many events being cancelled because of Covid it was important for us to find a way to still have this interaction with the community to help lift spirits. Even before Covid people in rural communities can often feel secluded, so opportunities to bring people together are very important."
"We were pleased to have a good attendance from members of the local community. It gave us the chance to introduce our new team members, let them know who we are and what we do, give them the opportunity to ask questions and show that we care about our community."
Jason said another reason they decided to go ahead with the events was to provide assistance to a local business doing it tough. Addicted to Coffee is run by two brothers who were coal miners before starting up the business. During the pandemic most of their scheduled events have been cancelled and they have also been impacted by the RMS closing the Golden Highway rest area where the 'green strobe light' would be seen most mornings by passing motorists, mainly mine workers. They have since relocated to the corner of Swain Street and the New England Highway at Belford.
"Addicted to Coffee are not only about handing out a coffee at the start of the shift, they are also there to talk about issues in the industry, like fatigue and mental health. They've been greatly impacted since the shutdown in April with all the community events which are their bread and butter being cancelled. Inviting them out over the two days to provide refreshments was our small way of helping a great local business during these difficult times. MGO will continue to seek ways in which we can assist in supporting Addicted to Coffee."