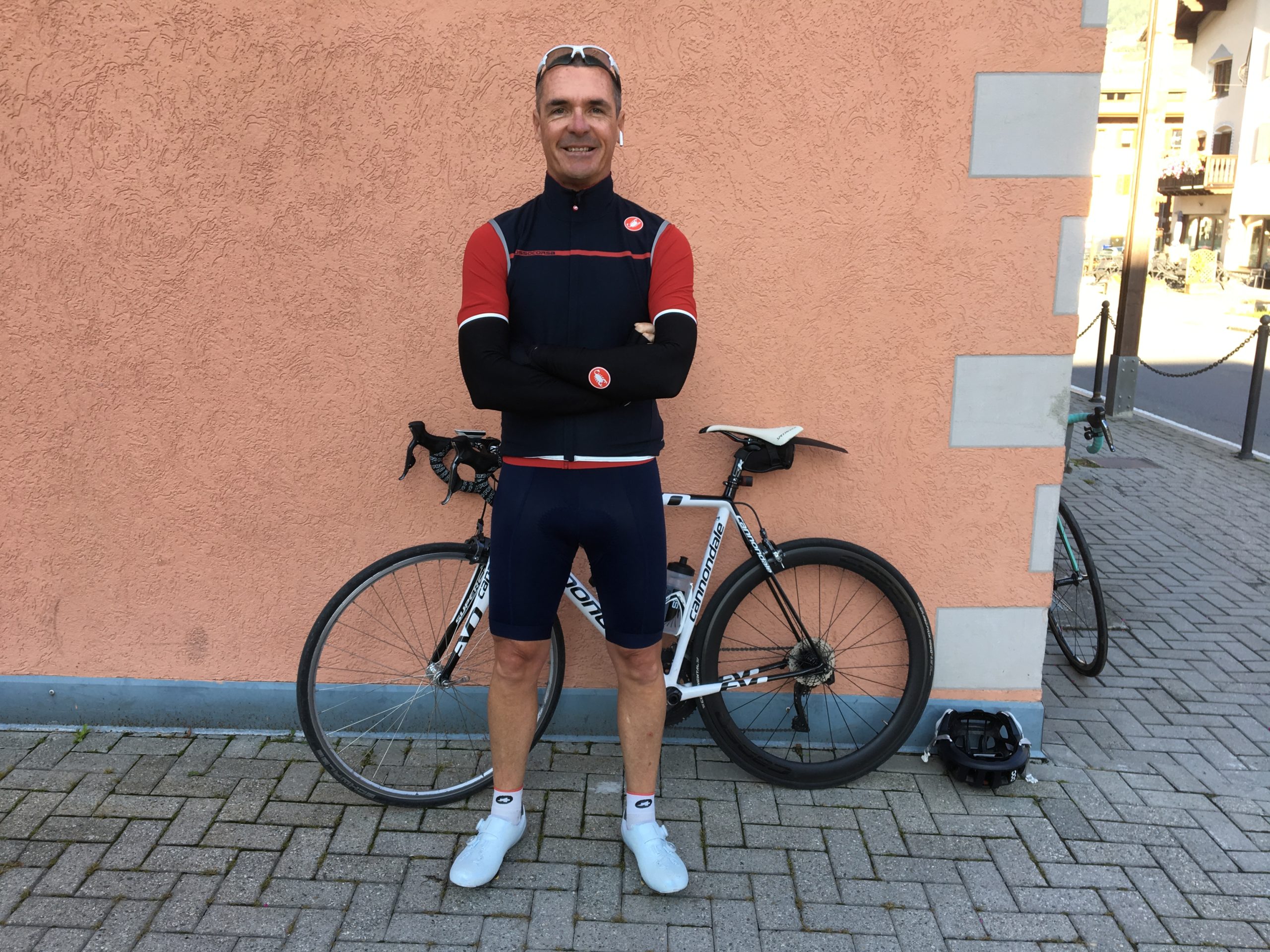 On August 29, Mark Shepherd embarked on a 3 week, 3,484km cycling challenge to raise awareness about organ and tissue donation and encourage everyone to register to save lives.
What started out in June as simply an idea for a personal challenge, has now become a ride with a greater goal for Mark Shepherd – to use the challenge to raise awareness and encourage us all to think about organ donation, make a decision, and register that decision on the Australian Organ Donor Register.
Despite the majority of Australians saying they support organ donation, just over 1 in 3 people in NSW are registered. It's these statistics that pushed Mark to spread the Donate Life mission through his mammoth cycling challenge. "My wife and I have raised two healthy boys," said Mark.
"I can't imagine how painful it would be being told that an organ transplant is their only chance of survival and then having to wait in hope, only for that lifesaving phone call that a suitable organ has been donated, to never arrive.
"Increasing the number of people registered as an organ donor is the answer; organ and tissue donation saves and transforms lives."
Starting in the underground coal mining industry in 1981 at Burwood Colliery in Newcastle, Mark is now the Industry Support Manager for Coal Services where he shares across industry best practice dust controls and provides education to mineworkers so they can make smart choices to protect their health and keep lung disease out of our industry. With his background in educating and raising awareness about health on site, it was an obvious choice to attribute his ride to raising awareness about another important subject – organ donation.
Mark started the ride on August 29 from his home in Newcastle, that by the end will see him riding the equivalent distance of Newcastle to Cape York. The schedule of the ride will mimic the daily distances of the 2020 edition of the Tour de France which also started on August 29 in Nice in the south of France.
Over 23 days (21 stages and 2 rest days) the challenge will see Mark ride each day from 'home to home', backing up every day to complete the kilometers the professional riders will endure during each stage. "On September 20 when the cyclists are rolling into Paris to complete their tour, I will be rolling into my driveway to put my feet up and probably have a beer," Mark chuckled.
"At the time of writing, I have just completed stage 5 and have covered a total of 886km – only 2,598km to go!
Mark said the body is holding up well for now, but the cumulative fatigue of week 2 and 3 will take some managing and is unchartered territory; but he's looking forward to the challenge. Great work so far Mark. Be sure to enjoy a well-deserved cold beer or 5 when you cross the finish line!