Honouring The Late Neil McNamara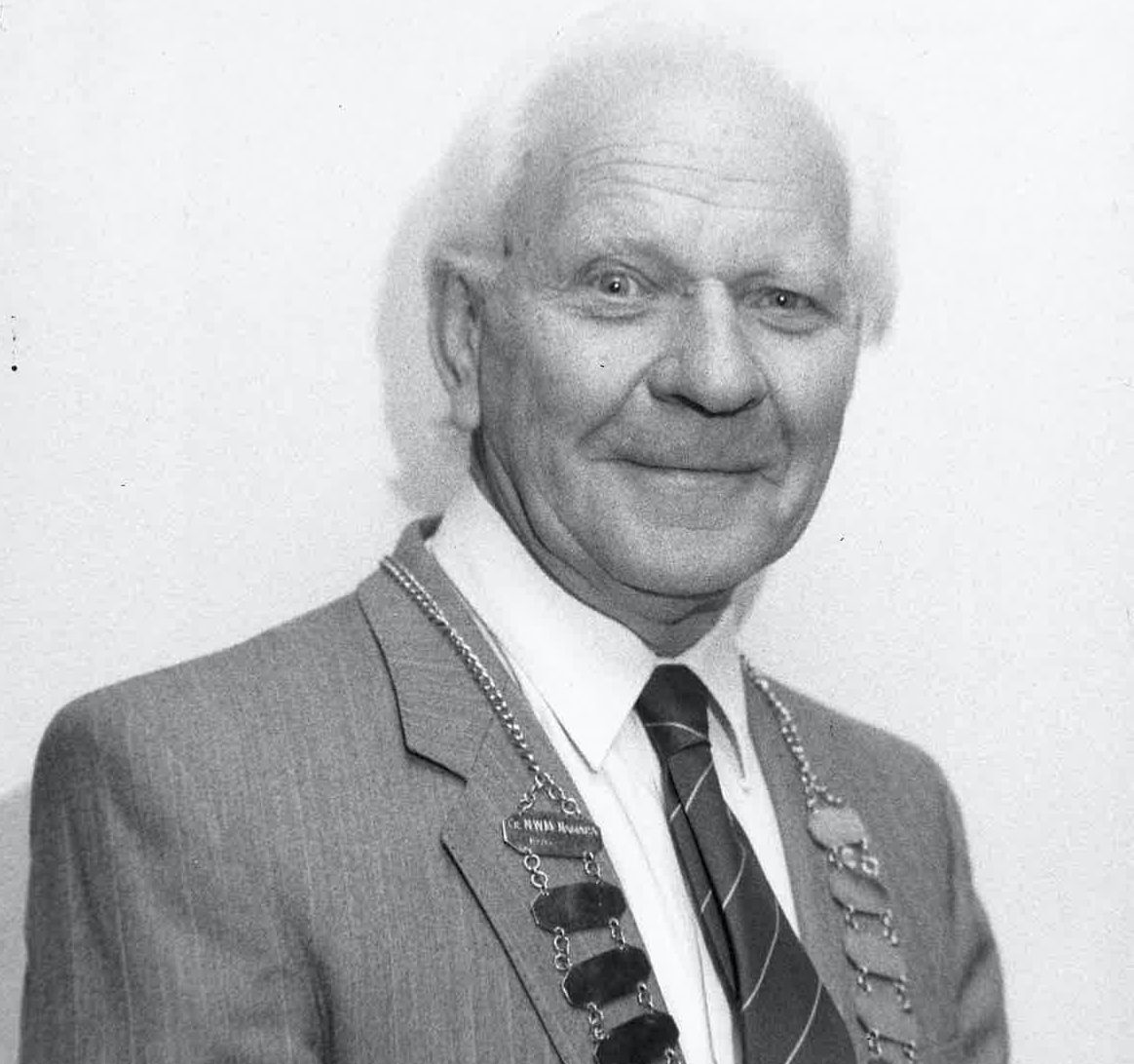 As we remember the momentous mark the late Neil McNamara left on Singleton and the Singleton community as former Mayor, beloved community member and Wambo Coal Singleton of Hall of Fame inductee; John Flannery PSM reflects on Neil's significant contribution to our region.
Neil McNamara was a great all-rounder and, in many respects, represented all that is good in a human being. He was a hard worker, a good sportsman and coach, a successful farmer, astute businessman, an intuitively smart politician and, most importantly, a loving husband and father. He had exceptionally high morale characteristics and exuded empathy. He might have had some faults, but they were minor in comparison to his achievements and standing in the community.
I had a long and close relationship with Neil during our service to Singleton Shire and I cannot recall us ever having a personal clash or major argument. Ours was a truly remarkable partnership; Neil told me when we met after he was elected the first Shire President (Mayor) and I was appointed Shire Clerk in 1976, that he would leave the management of the Shire to me and he would look after the Council business. This was how it was for the next 22 years. In fact, in all that time we never socialised together and never allowed our mutual respect to be challenged.
He had some difficult people to deal with from time to time both in the Council meeting room and in the public arena. He was very tolerant and patient during debates, an excellent moderator and very appreciative of the need for good public relations.
Every Friday afternoon he was in town, Neil would walk through the Council office saying hello to staff in every department. He was loved and admired by the staff. He also had an open-door policy with ratepayers and clients and was extremely effective in making Singleton a good place to do business. His energy was prodigious; how else did he manage to attend so many community events, patronise so many good causes day and night and endlessly give that rousing and endearing speech! How he did this for so many years while milking his dairy herd twice a day beats me.
He told me recently, just after Joan had passed away, that despite all those nights away at Council meetings and community events, Joan never went to bed, no matter how late the hour, until he came home and they had a cup of tea before retiring – prodigious, voluntary and meritorious service to our community.
The success we had in assimilating the coal industry into the Shire in those days and growing Singleton's population was based on good policy, strong communication with the industry and government and, most importantly, local leadership that embraced change. Neil led this revolution in our Shire; he moderated the Council debates, facilitated negotiations with developers and government agencies and encouraged public consultation every step of the way. He was ever mindful of the interests of his rural constituency but represented all of Singleton. From my point of view, he listened to and trusted his officers, gave us the opportunity to take risks, backed us when times were tough and always gave credit when it was due.
During Neil's political leadership there were so many highlights that it is almost impossible to list them all or even rank them. Bringing two councils together in 1976 with the amalgamation of Patrick Plains and Singleton Municipality and within 12 months having the new Singleton Shire Council win the AR Bluett Award for being the most progressive Council in the State was a good start. Opening the first Singleton Coal Discussion Day in 1977 and initiating Coal Community Consultative Committees after the Rix's Creek Coal Inquiry was ground-breaking politics. Dedication to fixing rural roads and rural community services; such as taking coal trucks out of Singleton with the Mitchell Line Road construction, the Mt Thorley Industrial Area construction and bringing water supply and waste services to the regional areas were all dear to his heart.
The list of achievements during Neil's leadership of the Shire is impressive. They include the construction of the Civic Centre in 1982, the Swim & Gym Centre in 1983 and the 50-metre pool in 1997 (which Neil christened with the first lap). The revitalisation of John Street in the 1980s with the construction and sale of the Gowrie Street Mall site, Rose Point Park and the Ryan Avenue by-pass road. Council's dominant role as land developer at Singleton Heights and The Retreat and consequent doubling of the town population was also accelerated during Neil's leadership.
I also recall Neil's active participation in the rallies to save the Singleton Army Base in 1984 when it was proposed to relocate the Army so the land could be exploited for its resources. He was in the Civic Centre when the hailstorm hit Singleton in 1996 and rallied up the government to act quickly to assist us. Neil also served the Hunter Region through his chairmanship of the Regional Organisation of Councils in the 1990s and his chairmanship of Shortland Electricity.
All in all, a life led to the full, loved and missed by all, but especially at this time we feel for his family in their loss.
JOHN FLANNERY PSM