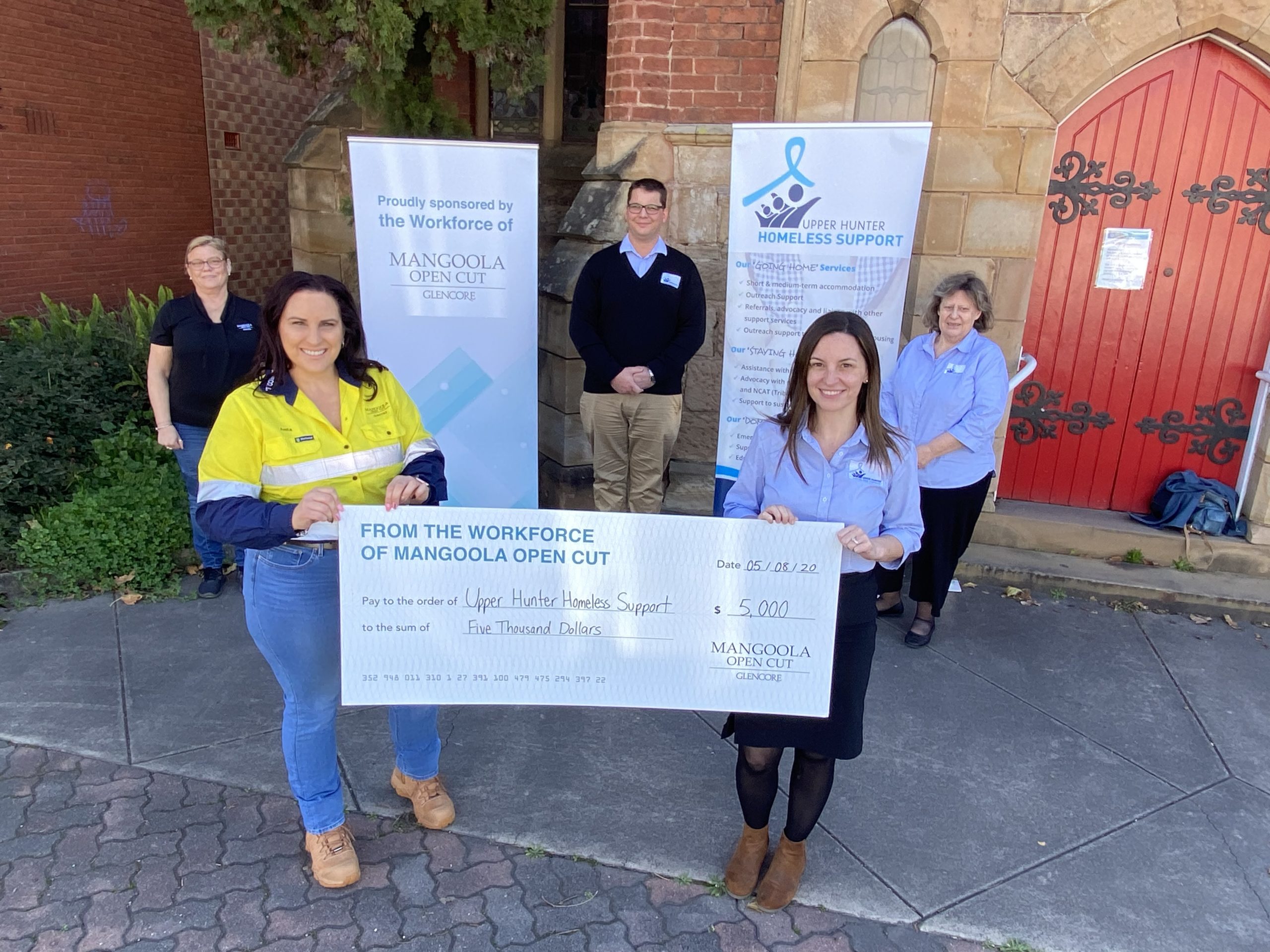 Mangoola Open Cut has provided a $5000 donation to Upper Hunter Homeless Support, helping them support even more people during these difficult times.
Mangoola Open Cut is no stranger to providing support to those in our community. With the assistance of the operation's workforce, their most recent donation went to Upper Hunter Homeless Support.
General Manager of UHHS, Lewis Millington-Blazey, said that their case load has increased significantly in recent months, with the most needy in our local communities heavily impacted by a pandemic led economic downturn.
At the presentation of funds Lewis said, "At such difficult times within our country, the team at Glencore's Mangoola Open Cut mine are committed to ensuring organisations like Upper Hunter Homeless Support are well-supported throughout our busiest time in history."
"This incredible donation is going to go toward enabling our team to work effectively in our remote communities while staying safe with integral GPS tracking SOS pendants. The remainder of the funds will go towards funding training for our team to assist with cultural awareness. We are grateful for the generosity of the team at Mangoola Open Cut Glencore."
Chris March, Mangoola CHPP Manager said supporting their community is something the entire workforce is committed to.
"Most of our workforce are from local areas, so we're naturally keen to do whatever we can to help groups such as UHHS deliver services that are so important to our communities in these challenging times. We had nominated UHHS as the beneficiary of our annual golf day but when this was cancelled due to the current health guidelines our donations committee raised funds from other activities that allowed us to deliver what we'd promised."