Belarus President Lukashenko seeks backing from Russia's Vladimir Putin – ABC News
The fate of the Belarusian leader could be in Vladimir Putin's hands as he faces the gravest crisis of his 26 years in power.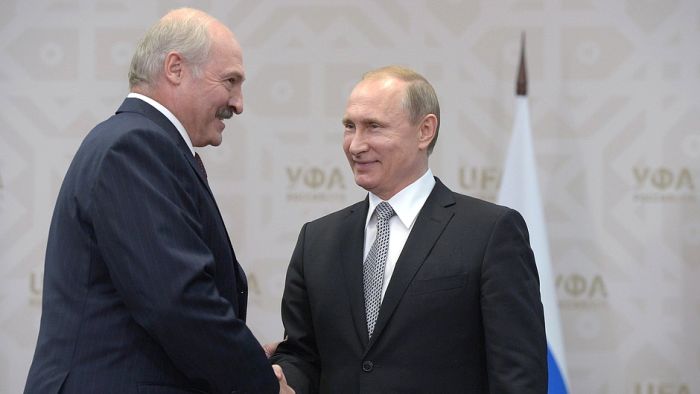 President Alexander Lukashenko of Belarus has arrived in Russia to meet leader Vladimir Putin, seeking Moscow's backing after a fifth consecutive weekend of huge protests demanding his resignation.
Mr Lukashenko has had a difficult relationship with Mr Putin, but Russia supports his regime
More than 100,000 people took to the streets of the Belarusian capital on the weekend
Russia will send paratroopers into Belarus for joint military exercises at the end of this monthClick here to view the original article.