Two dead as gunfire erupts at Wisconsin protests over shooting of black man – ABC News
Several people are shot, leaving one dead, as the US city of Kenosha sees a third night of protests over the police shooting of black man Jacob Blake.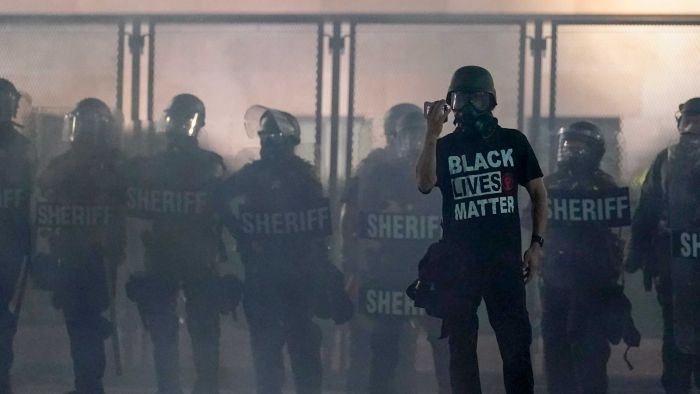 A third night of street protests over the police shooting of an African American man erupted into gun violence late Tuesday and early Wednesday in Kenosha, Wisconsin, killing two people and wounding one, police said.
Key points:
Two people were killed after gunfire erupted in a Kenosha street
At least 60 people were arrested in anti-racism protests in Louisville, Kentucky
Heavily-armed militias, mostly consisting of white men, have taken to the streets in Kenosha

Click here to view the original article.