Russian dissident and Vladimir Putin critic Alexei Navalny stable upon arrival in Germany – ABC News
German medical teams carry out extensive tests on Alexei Navalny as he receives treatment in a Berlin clinic after his delayed transfer from a Russian hospital is carried out.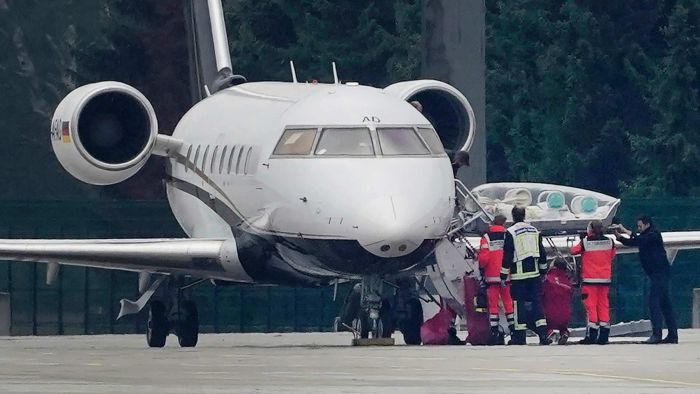 Russian dissident Alexei Navalny, who has been in a coma after a suspected poisoning, has landed in Germany for treatment.
Key points:
Permission to transfer Mr Navalny to Germany was refused at first
Mr Navalany's personal doctor said the politician had always been in good health
Western toxicology experts have doubted poisoning could already be ruled out by Russian officials
Mr Navalny was in a stable condition and has been taken by ambulance to Berlin's Ch…
Click here to view the original article.