Germany sets up experiment to study how coronavirus spreads at a concert – ABC News
Researchers ran about 1,500 volunteers through three scenarios with various levels of social distancing and hygiene measures, and they soon hope to have a better understanding of how coronavirus would spread through crowds.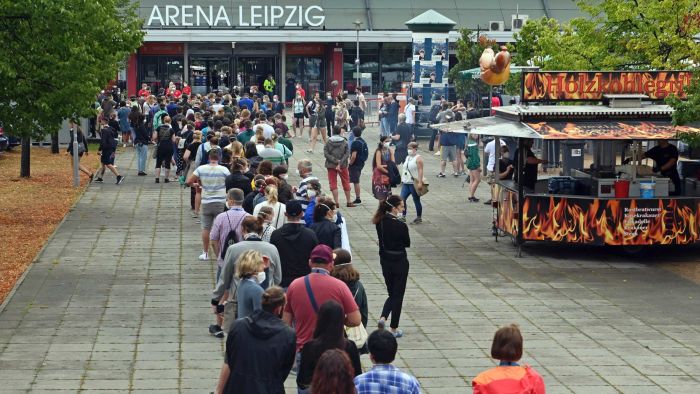 Germany has held a pop concert to study how those attending would spread coronavirus.
Key points:
Researchers said the event had gone well and had provided good quality data
Coronavirus numbers in Germany are rising as part of a "very concerning" trend
There have been recent outbreaks in nursing homes, hospitals and schools
Researchers studying COVID-19 packed part of a Leipzig arena with volunteers on Saturday, collecting data in a "real-life" simulation of …
Click here to view the original article.