Coronavirus pandemic could be over within two years – WHO head – BBC News
WHO chief Dr Tedros Adhanom Ghebreyesus says "we have the technology to stop it".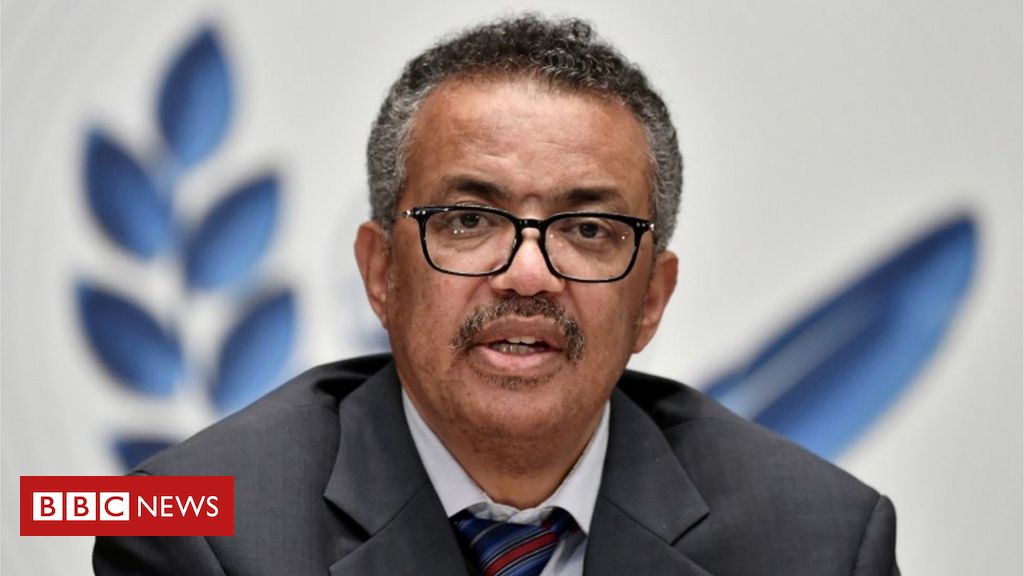 Image copyrightReutersImage caption
Dr Tedros said globalisation had allowed the virus to spread more quickly
The head of the World Health Organization (WHO) says he hopes the coronavirus pandemic will be over in under two years.
Speaking in Geneva on Friday, Tedros Adhanom Ghebreyesus said the Spanish flu of 1918 took two years to overcome.
But he added that current advances in technology could enable the world to halt the virus "in a shorter time".
"Of course with more connectiveness, th…
Click here to view the original article.