California requests support from Australia to fight hundreds of bushfires – ABC News
California's Governor requests assistance from Australian firefighters, which he says are "some of the best", to help battle nearly 560 blazes across the state.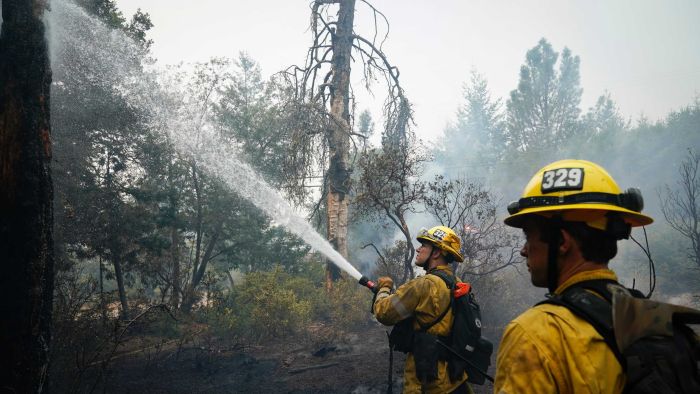 The Governor of California has requested assistance from Australia and Canada to fight the nearly 560 blazes ravaging across the US state.
Key points:
California's Governor says the state is not equipped to fight the fires on its own
Many fires have been started by lightning strikes and exacerbated by a statewide heatwave
Experts warn COVID-19 epidemic increases risks posed by smoke inhalation, especially for older Californians
Governor Gavin Newsom said in a…
Click here to view the original article.