Penrith Panthers thrash Cronulla Sutherland Sharks, extend lead at top of NRL ladder – ABC News
Penrith hammer home that they're a force to be reckoned with by trouncing Cronulla before St George hold off a spirited Brisbane Broncos side in a Friday night thriller.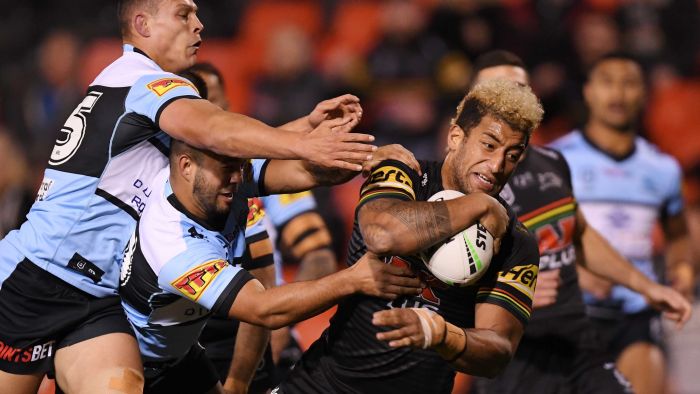 Penrith has knocked over another record by thumping Cronulla 38-12 at Panthers stadium on Friday night, with St George holding off an improved Brisbane to claim a 28-24 victory at Lang Park.
This article contains content that is not yet available here.
Extending their club-record winning streak to 10, the Panthers took another step into the premiership limelight as they made light work of a scrappy Sharks side.
Now three points clear at the top of the ladder and with a favourable draw on thei…
Click here to view the original article.