NRL 2020: Crusher tackles, HIA treatment to prevent penalty milking – NRL.COM
Raiders coach Ricky Stuart says players staying down after a potential crusher tackle should be taken from the field for a mandatory 15-minute assessment – similar to HIAs – to prevent injuries being milked for penalties.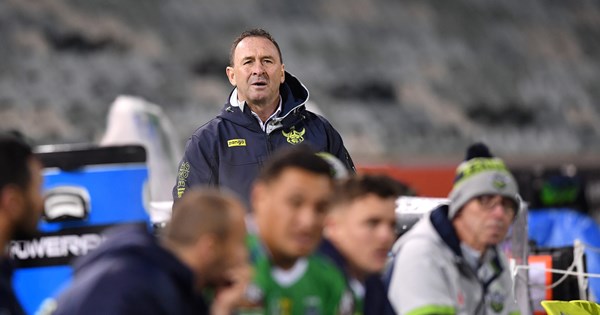 The NRL says imposing a 15-minute crusher tackle assessment period similar to concussion protocols as proposed by Raiders coach Ricky Stuart to prevent injuries being milked for penalties "will only open the door to abuse of the interchange rule".
The NRL announced a crackdown on crusher tackles earlier this week and it has taken just one game to raise the spectre of players staying down to receive a penalty one Stuart says is "rife in the game".
Eels coach Brad Arthur bristled at suggestions …
Click here to view the original article.