Facebook's classic interface to be discontinues in September – Eyre Peninsula Tribune
Do you prefer the old or the new? Vote here.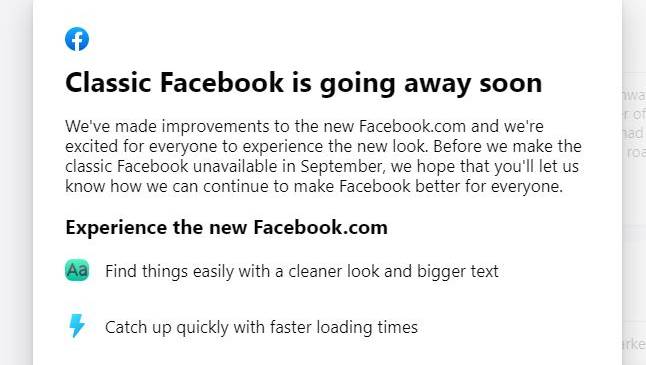 CHANGE COMING: Facebook's alert telling its users that change is on the way. Photo: FACEBOOK
BIGGER, better and with a dark mode.
That's Facebook's promise to its 2.89 billion users as it moves away from its 'classic' interface this September.
Since late last year the social media giant has given users an option to choose between its 'classic' interface and the new 'modern' one.
The redesigned look promises users that they'll be able to find things easier thanks to the "cleaner look and bigg…
Click here to view the original article.