An innocent typo led to a giant 212-story obelisk in Microsoft Flight Simulator – The Verge
A university student accidentally created a giant 212-story obelisk inside Microsoft Flight Simulator. An innocent typo in OpenStreetMap data changed a building from two stories to 212 stories.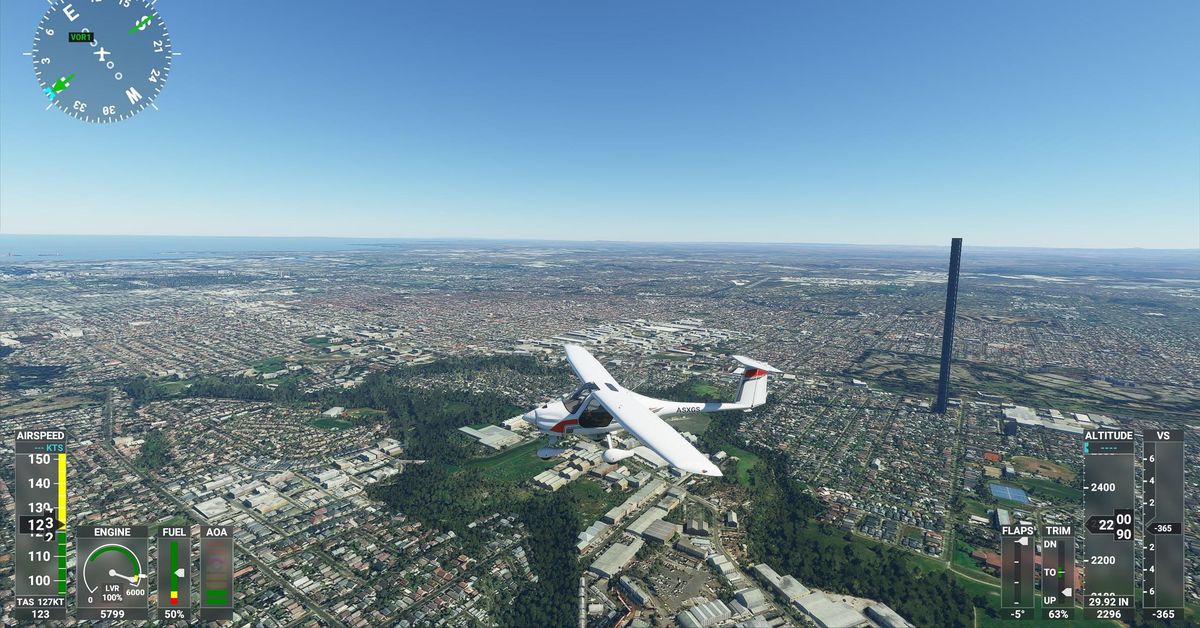 It was only supposed to be two stories high
Melbournes giant virtual obelisk.
Microsoft Flight Simulator players spotted a giant mountain-high obelisk in Australia this week. While Flight Simulator has done a great job at recreating the real world, this unusually huge structure doesnt exist in real life. Players have now discovered that its existence stems from a simple typo.
University student Nathan Wright made an edit to OpenStreetMap data for part of his degree work last year, adding more…
Click here to view the original article.