San Francisco blanketed in smoke as 'lightning siege' sparks hundreds of wildfires – ABC News
Thousands of people are ordered to evacuate as nearly 11,000 lightning strikes hit California in 72 hours, sparking hundreds of fires as the state suffers a record heat wave, authorities say.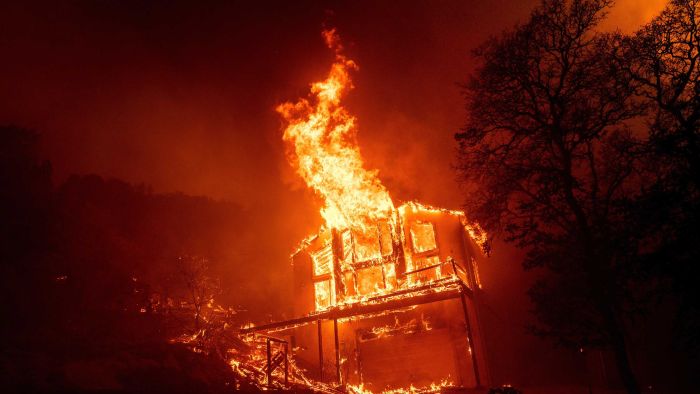 Lightning strikes have sparked wildfires in northern California's wine country, burning dozens of structures and forcing thousands of people to flee their homes.
Key points:
Fire crews are stretched thin throughout California
In San Mateo and Santa Cruz counties, about 22,000 people were ordered to evacuate
Devastating fires across northern California in 2017 killed 44
California was hit by nearly 11,000 lightning strikes in 72 hours, sparking 367 fires, near…
Click here to view the original article.