Goodbye, brain scrapers. COVID-19 tests now use gentler nose swabs – The Conversation AU
Here's what you need to know about the newer COVID-19 test that's gentler on your nose.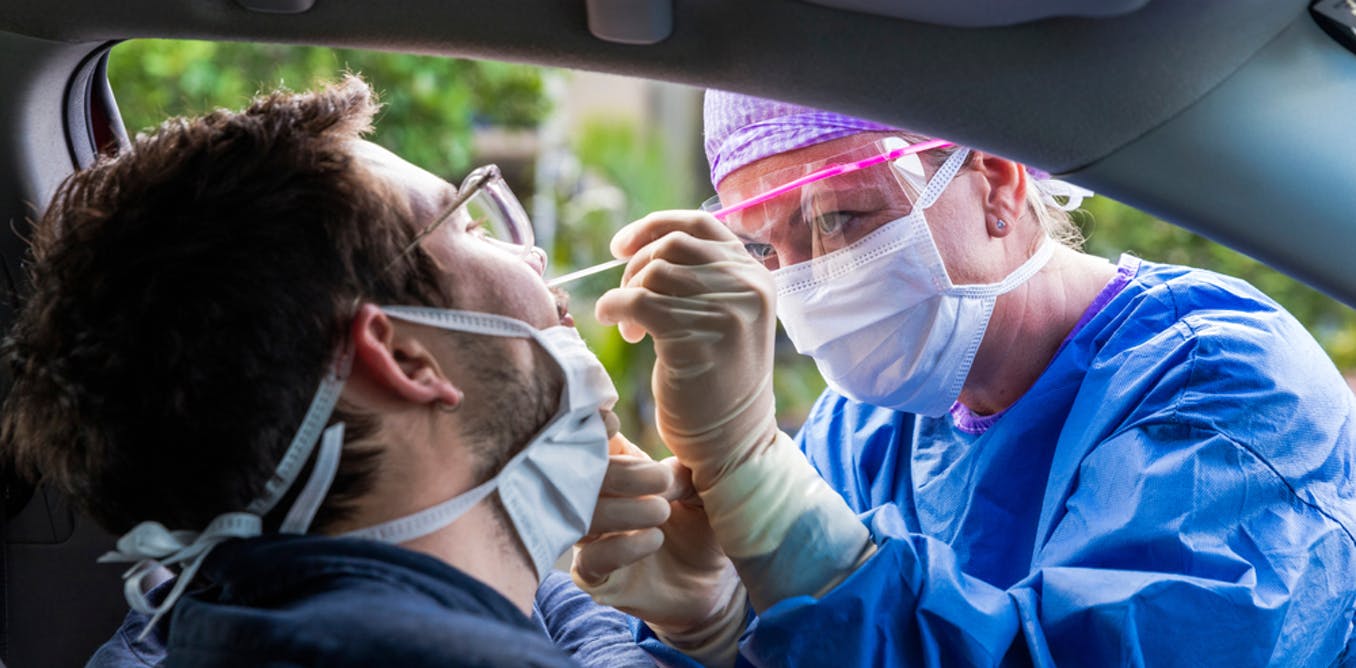 Early COVID-19 images of swabbing from Wuhan, China, looked more like an Ebola news story health-care workers fully encased in personal protective equipment (PPE), inserting swabs so deeply that brain injury seemed imminent.
As COVID-19 (and testing) spread around the world, there were reports of brain scraping, brain stabbing or brain tickling swabs. Perhaps this was your experience early in the pandemic. Perhaps these stories have put you off getting tested so far.
But if you go to a drive-…
Click here to view the original article.