Mali soldiers promise fresh elections, president quits after coup condemned by world allies – ABC News
President Ibrahim Boubacar Keita resigns and dissolves parliament after mutinying soldiers detain him at gunpoint near the capital, Bamako.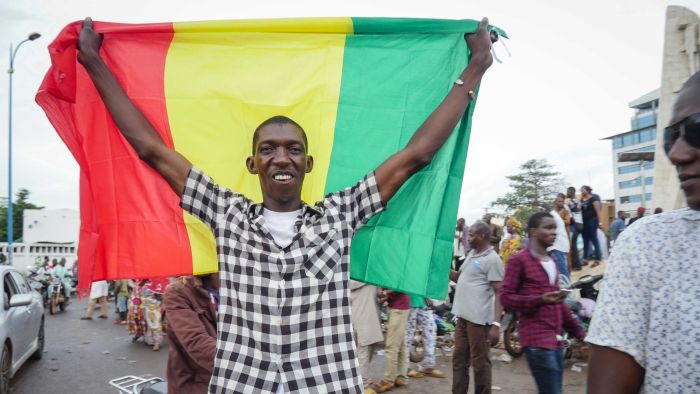 Soldiers who staged a military coup in Mali that led to the resignation of president Ibrahim Boubacar Keita and his regime have said they plan to form a civilian transitional government that will organise fresh elections.
Mr Keita stepped down as president after Malian soldiers detained him at gunpoint
He was democratically elected in 2013 with 77 per cent of the vote
The military coup has been condemned by Mali's international allies
Mr Keita resigned and dis…
Click here to view the original article.