Mali soldiers arrest President and Prime Minister in apparent coup attempt – ABC News
Neighbouring countries close their borders with Mali after mutinous soldiers detain the country's President, Prime Minister and other top government officials in an apparent coup attempt after several months of opposition demonstrations.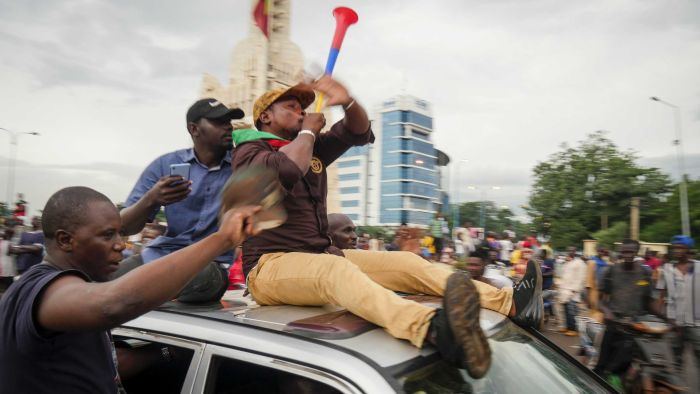 Neighbouring countries have closed their borders with Mali after an apparent coup attempt in the West African nation.
Key points:
A 2012 coup allowed an Islamic insurgency to take hold in Mali
UN and French forces have been trying to stabilise the country
President Ibrahim Boubacar Keita has tried to meet protesters' demands since demonstrations began in June
Soldiers arrested President Ibrahim Boubacar Keita, Prime Minister Boubou Cisse and other top governm…
Click here to view the original article.