JB Hi-Fi shares jump on increased profit and dividend; ASX in the red – ABC News
The broader share market is falling, but retail stocks are on the rise after electronics retailer JB Hi-Fi benefitted from people working and staying at home during coronavirus shutdowns.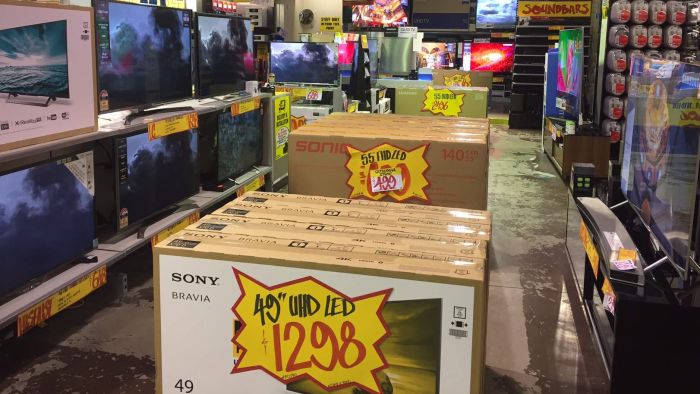 The Australian share market remains in the red despite gains for some retail stocks, after JB Hi-Fi saw its profit jump by 21 per cent as people stocked up on home office and entertainment supplies.
About seven in 10 stocks were in the red midway through the session
Shares in JB Hi-Fi had risen 5.2 per cent, after the company lifted its profit and final dividend
Kogan shares were down 5.2 per cent despite a 56 per cent rise in profit
By 1:40pm (AEST), the ASX …
Click here to view the original article.