Islamic militant group al Shabaab attacks Somalia hotel, 15 dead – ABC News
Government officials were in the seaside hotel when militants attacked with a car bomb followed by gunmen who took hostages.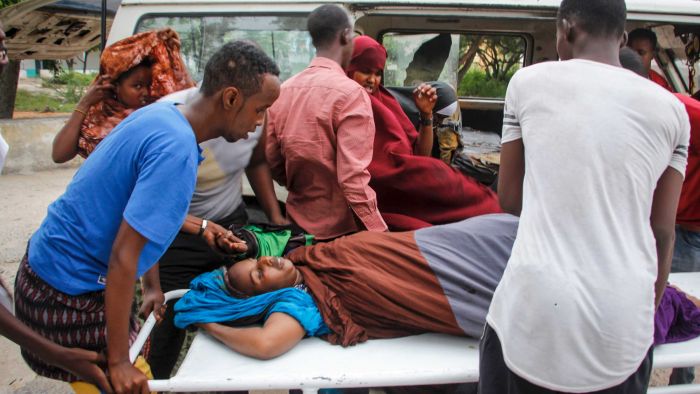 Fifteen people are dead and more than 20 are being treated in hospital following a deadly attack by militants at a seaside hotel in Somalia.
Islamic militant group al Shabaab held hostages for nearly five hours
This is the second attack in Somalia's capital in a week
Civilians have been killed in the attack
Militant group al Shabaab has claimed responsibility for the attack on the Elite Hotel in Lido beach, in the capital Mogadishu on Sunday.
The attack start…
Click here to view the original article.