NRL 2020: Tigers v Bulldogs round 14, Luke Brooks sinks Canterbury with late field goal – NRL.COM
The Wests Tigers' finals hopes remain alive after a late surge and a Luke Brooks field goal lifted them to a 29-28 win over the Bulldogs at Bankwest Stadium on Sunday.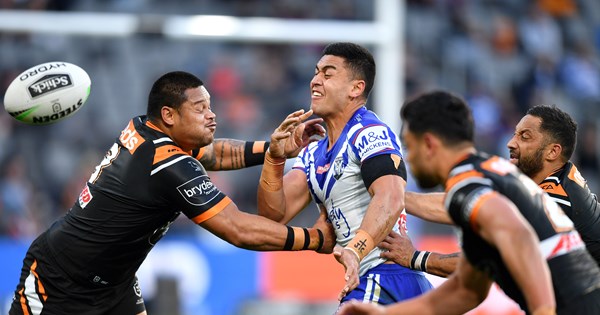 The Wests Tigers' nine lives have kept their finals hopes afloat for another week after a clutch Luke Brooks field goal sunk cellar dwellers Canterbury in a 29-28 thriller.
The Tigers find themselves in the all-too familiar ninth position on the ladder and four points adrift of eighth-placed South Sydney, and only after the almightiest of scares against the last-placed Bulldogs on Sunday at Bankwest Stadium.
Brooks, as maligned a player as any in the Tigers' nine-year finals absence, nailed th…
Click here to view the original article.