Coronavirus Australia news: Venues in Sydney undergo weekend cleaning following visits from COVID-infected people – ABC News
New alerts have been issued for venues visited by infected people after nine new COVID-19 cases were confirmed on Friday. Follow live.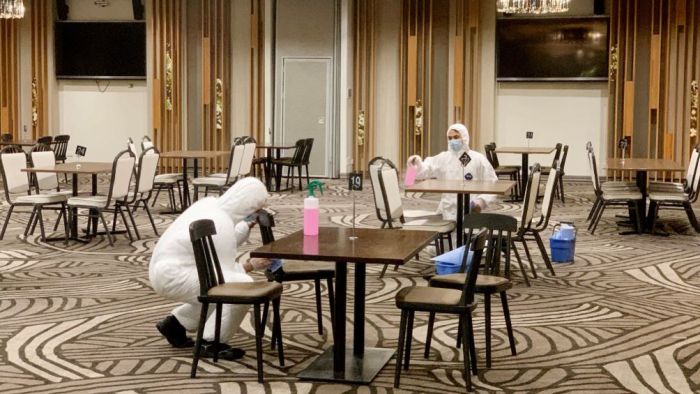 Several more venues in Sydney are being cleaned this weekend after people with coronavirus visited them, following nine new cases on Friday.
Stay up-to-date on the coronavirus outbreak
Follow all the latest news in our live blog.
Live updates
14mminutes agoFriFriday14AugAugust2020 at 10:34pmBy Simon Smale
Testing questions, and testing kids
Morning Simon! Are there any stats/estimates for how many tests are people with symptoms but no suspected link to known cases? My 4 year old just had h…
Click here to view the original article.