Belarus Opposition Leader Sviatlana Tsikhanouskaya calls for more protests, EU to impose sanctions – ABC News
Sviatlana Tsikhanouskaya says she hopes for a "peaceful transition of power" as protests continue and Europe prepares sanctions against Belarusian officials.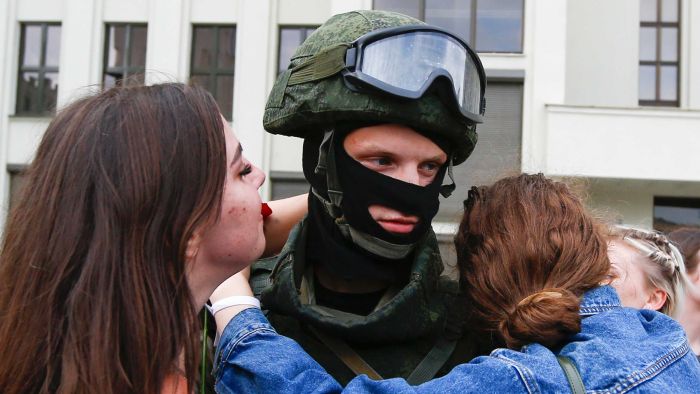 Belarus Opposition Leader Sviatlana Tsikhanouskaya has called for more protests and an election recount, piling pressure on authoritarian President Alexander Lukashenko as he faces the biggest challenge in his 26 years in power.
Key points:
Sviatlana Tsikhanouskaya, who has fled to Lithuania, has urged Belarusians to continue peaceful protests
The European Union intends to place sanctions against officials responsible for violence against protesters
Ms Tsikhanouskaya sa…

Click here to view the original article.